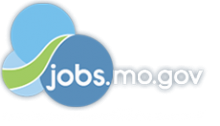 Job Information
Wells Fargo

Marketing Sciences Consumer Deposits Lead (Analytic Manager 5)

in

Saint Louis

,

Missouri
Job Description
Important Note: During the application process, ensure your contact information (email and phone number) is up to date and upload your current resume when submitting your application for consideration. To participate in some selection activities you will need to respond to an invitation. The invitation can be sent by both email and text message. In order to receive text message invitations, your profile must include a mobile phone number designated as 'Personal Cell' or 'Cellular' in the contact information of your application.
At Wells Fargo, we are looking for talented people who will put our customers at the center of everything we do. We are seeking candidates who embrace diversity, equity and inclusion in a workplace where everyone feels valued and inspired.
Help us build a better Wells Fargo. It all begins with outstanding talent. It all begins with you.
Consumer and Small Business Banking (CSBB) is at the center of our efforts to rebuild trust and transform the way we serve our customers and clients. The CSBB organization is focused on innovating and transforming our business with the customer at the center, better enabling customers to engage with us how, when, and wherever they choose through a broad suite of financial products and services. While we are pleased to be an industry leader in many consumer and small business areas, including retail deposits, debit card transaction and purchase volume, and small business lending, our primary goal is delivering for our customers. Our market positions are an outcome of great work by employees who are committed to serving our customers. We want to build a strong value proposition for key consumer and small business segments by identifying gaps and opportunities and building capabilities to transform how we engage customers and deliver advice.
Consumer Marketing provides marketing support for the CSBB businesses and the Marketing Centers of Excellence (COE) support for marketing needs across the enterprise.
Marketing Sciences – Consumer Deposits Lead (Analytic Manager 5) key responsibilities include:
Serve as both an analytic business thought leader and data-driven insights delivery provider, including in the form of self-serve solutions

Ability to successfully engage with non-analytical business audiences and elevate the analytic quotient of their decisions

Display entrepreneurship, maturity and aplomb in front of challenges and continuously changing business priorities

Oversee the development, maintenance and completion of the Marketing Sciences learning agenda for the Consumer Deposits business organization

Own data-driven campaign development optimization and campaign performance measurement responsibilities for the business

Provide cross-campaign strategic investment recommendations based to meet Consumer Deposits business objectives leveraging analytic optimization tools and insights from prior campaign performance and specific analysis

Identify ongoing and one-off analytic solutions that will address perennial as well as new business and marketing questions; then work with other Marketing Sciences cross-functional expert teams to make them a reality

Develop project plans and timelines to support all Marketing Sciences responsibilities for Consumer Deposits

Develop collaborative partnerships with marketing partners to establish mutual objectives, priorities, and measures of success and leverage strong influencing skills to effectively communicate insights and recommendations.
As an Employee Manager, you are expected to achieve success by leading yourself, your team, and the business. Specifically, you will:
Lead your team with integrity and create an environment where your employees feel included, valued, and supported to do work that energizes them.

Accomplish management responsibilities which include sourcing and hiring talented employees, providing ongoing coaching and feedback, recognizing and developing employees, identifying and managing risks, and completing daily management tasks.
Preferred work locations: San Francisco, CA; Concord, CA; Charlotte, NC; Minneapolis, MN; Des Moines, IA; St. Louis, MO; North Brunswick, NJ; New York, NY. Open to other locations in the Wells Fargo footprint.
Base salary range for this role is:
CA-SF-Financial District: Min: $134,800 Mid: $192,500 Max: $250,300
CA-Concord: Min: $134,800 Mid: $192,500 Max: $250,300
NC-Charlotte: Min: $122,500 Mid: $175,000 Max: $227,500
MN-Minneapolis: Min: $122,500 Mid: $175,000 Max: $227,500
IA-Des Moines: Min: $122,500 Mid: $175,000 Max: $227,500
MO-Saint Louis: Min: $122,500 Mid: $175,000 Max: $227,500
NJ-North Brunswick: Min: $134,800 Mid: $192,500 Max: $250,300
NY-New York: Min: $134,800 Mid: $192,500 Max: $250,300
May be considered for a discretionary bonus, Restricted Share Rights or other long-term incentive awards.
Required Qualifications
8+ years of experience in analytics, modeling, or a combination of both

6+ years of management experience; or 6+ years of leadership experience in an advanced quantitative analytics function

3+ years of experience with SAS or SQL, or other data management, reporting and query tools
Desired Qualifications
Excellent verbal, written, and interpersonal communication skills

Ability to work effectively in a team environment and across all organizational levels, where flexibility, collaboration, and adaptability are important

Strong analytical skills with high attention to detail and accuracy
Other Desired Qualifications
5+ years of experience supporting a rich range of analytical solutions, in support of marketing decisioning in vendor and/or advertiser sides

3+ years of combined background in marketing analytic solutions

2+ years of experience in data and analytics in Banking and Financial Services industry

2+ years of experience in paid media analytics, including digital

Knowledge of statistical areas such as Marketing Mix Modeling, Multi-touch Attribution, Audience Analysis, Segmentations, A/B Testing, etc.

Ability to translate business objectives into actionable analytic solutions

Project management experience (i.e. developing roadmap of upcoming project initiatives and establishing project timeline)

Demonstrated ability to play a leadership role in large, complex analytical projects

Strong sense of ownership, relentless curiosity, and self-driven approach to problem solving
Job Expectations
Ability to travel up to 10% of the time
Salary Information
The salary range displayed below is based on a Full-time 40 hour a week schedule.
CA-SF-Financial District: Min: $134,800 Mid: $192,500
CA-Concord: Min: $134,800 Mid: $192,500
NC-Charlotte: Min: $122,500 Mid: $175,000
MN-Minneapolis: Min: $122,500 Mid: $175,000
IA-Des Moines: Min: $122,500 Mid: $175,000
MO-Saint Louis: Min: $122,500 Mid: $175,000
NJ-North Brunswick: Min: $134,800 Mid: $192,500
NY-New York: Min: $134,800 Mid: $192,500
Street Address
CA-SF-Financial District: 550 California St - San Francisco, CA
CA-Concord: 1655 Grant Street - Concord, CA
NC-Charlotte: 401 S Tryon St - Charlotte, NC
MN-Minneapolis: 600 S 4th St - Minneapolis, MN
IA-Des Moines: 800 Walnut St - Des Moines, IA
MO-Saint Louis: 1 N Jefferson Ave - Saint Louis, MO
NJ-North Brunswick: 100 Fidelity Plz - North Brunswick, NJ
NY-New York: 150 E 42nd St - New York, NY
Disclaimer
All offers for employment with Wells Fargo are contingent upon the candidate having successfully completed a criminal background check. Wells Fargo will consider qualified candidates with criminal histories in a manner consistent with the requirements of applicable local, state and Federal law, including Section 19 of the Federal Deposit Insurance Act.
Relevant military experience is considered for veterans and transitioning service men and women.
Wells Fargo is an Affirmative Action and Equal Opportunity Employer, Minority/Female/Disabled/Veteran/Gender Identity/Sexual Orientation.
Benefits Summary
Benefits
Visit https://www.wellsfargo.com/about/careers/benefits for benefits information.
Company: Wells Fargo
Req Number: 5571847-7
Updated: 2021-04-11 00:53:46.049 UTC
Location: Saint Louis,MO