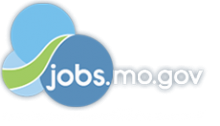 Job Information
Adecco Staffing

Knowledge Analyst

in

Saint Louis

,

Missouri
Adecco is currently assisting a local client in their search to fill an exciting role as a Knowledge Analyst! This roll is a REMOTE opportunity. Apply now if you meet the qualifications listed below!
Job title: Knowledge Analyst
Location: REMOTE (WORK FROM HOME)
Shift: 9am-5pm M-F CST (10:00am - 6:00pm EST) with some flexibility
Pay Rate: 22.00$ per hour
Contract length: 6 + Months with potential for TEMP to PERM
POSITION SUMMARY
Knowledge Management Analyst are responsible for supporting and managing Mercer's global intranet, Mercer Link, and other digital platforms that showcase the quality and breadth of our intellectual capital. They support the knowledge capture and dissemination process using consistent best in class practices and by working with a global network of subject matter and knowledge management experts. You will play your part by creating user-friendly web pages, providing support for teams and communities, and helping to produce the user analysis to help make strategic decisions about our resources.
RESPONSIBILITIES
Uploading and classifying documents using a standard taxonomy and creating pages to showcase that content.
Applying visual design standards and best practice content management protocols
Creating basic web graphics
Rebranding and reformatting content to make it suitable for sharing.
Assisting with the production of reporting in PowerPoint and Excel.
Potentially attending to specialized tasks such as producing online surveys, forms and databases.
REQUIREMENTS
Proficient in Microsoft Office Suite with a focus on Word and Excel.
A strong eye for detail, checking the formatting and spelling of managed content.
Ability to perform repetitive tasks with consistently high quality.
Ability to work independently and on a virtual, global team; with time management skills.
Strong oral and written English communication skills.
Proactive attitude and customer service excellence focused.
Strong organizational skills.
Microsoft SharePoint/Office 365 knowledge a plus but at least a willingness to learn.
PREFERED EXPERIENCE
Experience in customer service, administrative tasks or a ticket system would be an asset.
Content and document management.
Experience in content/collaboration management tools. Preferable on Microsoft SharePoint/Office 365.
Successful completion of a full background check, drug screen, employment verification, educational verification and reference checks required upon offer.
How to Apply: Click on "Apply Now" to be considered for this position or any other opportunities with Adecco.
IMPORTANT: This position is being recruited for by Adecco's National Recruitment Center, not your local Adecco Branch Office. To be considered for this position, you must use the "apply now" button to submit your resume. If you have questions about the position, you may contact the recruiter recruiting for this position listed above. For other opportunities available at Adecco go to www.adeccousa.com.
If you have any questions surrounding the position, please feel free to reach out to: Patrick Higgins, patrick.higgins@adeccna.com
The Adecco Group is a global leader in HR services. Our group connects over 700,000 associates with our business clients each day through our 6,600 offices in over 70 countries and territories around the world. We offer employment opportunities at any stage in your professional career. Contact us today to discuss available contract and direct hire positions. Adecco Group provides one of the most comprehensive benefits packages in the industry to contract workers to include Holiday, 401(k), Insurance Benefit Plans and Service/Anniversary Bonus opportunities.
Equal Opportunity Employer Minorities/Women/Veterans/Disabled