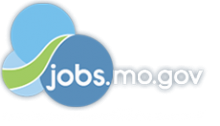 Job Information
TricorBraun

Director of FP&A

in

Saint Louis

,

Missouri
The Company
TricorBraun is a global packaging leader, with more than 1,100 team members working from 50 locations throughout the Americas, Europe, and Asia.
As North America's largest distributor of primary packaging, we provide innovative solutions to customers from a wide variety of industries. Our award-winning Design & Engineering team provides creative, custom packaging solutions, for cutting-edge start-ups to the world's most iconic brands. And as one of the largest purchasers of packaging in the world, we leverage our global supply chain expertise to provide cost-effective solutions for our customers.
Since our company was founded in 1902, we have continually evolved to meet our customers' needs. Our substantial growth, both organic and through strategic acquisitions, enables us to provide unlimited opportunities for team members to develop and succeed.
We are focused on being the Best Place for the Best People in Packaging—it is the foundation of our strategy and of our success. Join us as we work together to build the undisputed global packaging leader.
Our Operating Principles
We are working together to build the undisputed global packaging leader. We will achieve this objective through the pursuit of five core operating principles:
We exist to serve customers. All team members are here to serve the customer. We deliver exceptional products and services to our customers.

We create the best place for the best people. The team with the best players wins.

We deliver results. We are committed to delivering results for customers, team members, supply partners and shareholders.

We get things done. We keep things simple and do them quickly.

We do things the right way, always. Winning only counts if done the right way.
Job Summary:
We are looking for a Director of FP&A for join our team. This individual will be responsible for partnering cross-functionally within an entrepreneur, decentralized company and our senior management to build annual budgets, manage forecasts, evaluate budget versus actual results, and provide decision support through financial analyses to ensure optimal returns on strategic investments. Candidates are required to be analytical, highly effective communicators, and display thoughtful business judgement. The ideal candidate will be a financial modeler, with a proven track record employing analysis to influence senior-level decision-making. This is a key position providing guidance on financial and operational matters across the entire organization.
Primary Responsibilities:
Drive annual operating plan cycle including target setting, guideline creation, managing calendar and milestones and producing presentations for senior leadership and board of directors

Design and refine detailed financial models that forecast and analyze functional costs in order to fully understand sources of variance and, ultimately, improve forecast accuracy

Lead, motivate, develop, and retain a high-performing group of finance team members

Partner closely with other functional teams and leaders to proactively seek opportunities to improve processes and information flow

Become embedded with business partners across the company, quickly establishing trust, building relationships and gaining a deep understanding of relevant drivers; Build and maintain relationships with cross-functional teams to synthesize and integrate updates relating to variances in actual activity relative to budget forecasts

Responsible for overseeing and refining long range, driver based financial models for the business at Divisonal, Regional and Functional levels in partnership with cross-functional teams; Work closely with BI/Analytics to build an enablement plan for the Company to drive business results based on these business models and assumptions
Specific knowledge, skills and abilities:
Data driven and goal oriented, you measure success both quantitatively and qualitatively, and understand the importance of both

Self-starter with a strong work ethic who is highly team and results-oriented, inquisitive, and enjoys problem solving.

Broad strategic thinker. Resilient and able to develop and communicate strategies to overcome obstacles – keeps a long-term view while achieving short term results.

Expertise in building Excel-based financial models and testing key assumptions through data and operational alignment

Deep knowledge of core Financial Statement analysis and impact (Income Statement, Balance Sheet, Cash Flow)

Knowledge of Financial, Operational and Sales/Marketing applicable key metrics

Excellent communication skills (written and verbal) with experience developing and delivering presentations

Ability to multitask effectively, working in team environments or independently

Proven ability to lead, train, hire and inspire a team that drives accurate and timely financial analysis each fiscal month, quarter and on an ad hoc basis

Team player with a "no task is too small" attitude

Past experience working in a dynamic, high-growth company where adaptability is imperative
Degree in Finance, Accounting, or Economics; Experience working in a PE-backed environment and in distribution industry highly preferred
Why TricorBraun
Career opportunities -- We are a stable and growing company offering a product that is widely recognized and useful. That means that across our organization we have plenty of ways to help people who are looking to grow and succeed. If you've got the drive to get out there and grab it, you'll find lots of opportunity here.
Training and development -- Our commitment to your career development helps to set us apart as an employer. We want to enhance your potential, both for your personal development and as a contributor to our firm. That's why we provide every opportunity to expand your skills, knowledge, and experiences through formal education, leadership development opportunities, and informal one-on-one coaching and mentoring from your TricorBraun colleagues.
Stable industry -- The packaging industry is a particularly stable one because, no matter how the economy is doing there is always a need for containers to carry consumer products. With our long history, exceptional experience, and wide range of offerings we're the industry leader in this niche industry.
Strong culture -- We strive to create and sustain a great work environment in which we can achieve and exceed personal and professional goals. Our people focus on service and consistently drive for results. Our company works and lives by a set of core values which include integrity, service, passion and value add which are the roots of our success.
Industry recognition -- TricorBraun has won many national and international packaging awards recognizing excellent design, function, economy and sustainability
Excellent compensation -- in addition to a competitive hourly wage we offer comprehensive benefits in medical, dental, and vision insurance, a 401(k) plan with employer match, paid time off plus holidays, insurance, tuition reimbursement, and more.
TricorBraun is an equal opportunity employer and will consider all applications without regard to race, sex, age, color, religion, national origin, veteran status, disability, genetic information or any other characteristic protected by law.
We are proud to be an equal opportunity employer.