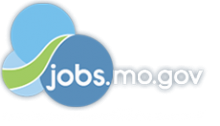 Job Information
SSM Health

Communications Manager

in

Saint Louis

,

Missouri
Divison:
SSM Health is searching for a creative and strategic Communications Manager to join our team in St. Louis, MO.
This leader will partner with our executives with planning and presenting at meetings, helping the organization stay on brand, and telling our SSM story.
Outstanding candidates will have strong PowerPoint presentation development skills, excellent writing experience, in addition to strong multi-tasking and organizational abilities.
The Communications Manger will have one direct report. Previous management experience is not required, but candidates must have progressive experience to be considered for this role.
PRIMARY RESPONSIBILITIES
Champions the communication efforts for the organization that promote and protect the brand internally and in the marketplace. Serves as a corporate representative/spokesperson for the media. Leads the development of new and innovative communications strategies that position the organization as the market leader and industry change agent. Leads the charge for planning, execution, tracking and reporting of an integrated communications strategy. Collaborates with key stakeholder groups to develop, manage and execute annual internal and external communications plans, as well as monitoring and reporting the results as needed.

Manage the operations of the communications team, which will include all human resources responsibilities, budget monitoring and tracking, scheduling time off, workflow, performance management and employee development.

Works with the digital services team to craft a network-wide e-communications strategy, drive implementation and tracking of communications on the corporate intranet, consolidating intranet functions for the region.

Cultivates new and maintains healthy relationships with current partners from various media disciplines (traditional-print/radio/TV, electronic-E-mail and social-blogs, and communities.).

Leads the crisis communication protocol to ensure leadership is well prepared for crisis situations and the brand is positioned favorably.

Leads efforts to raise awareness and perception of the senior leadership team locally, regionally and nationally by seeking public and media relations partnerships.

Provides consultation to executives, leaders, and regional communications staff with regards to internal communications, media relations and community relations.

Integrates the mission, values and vision of organization into organizational messaging to ensure consistency.

Maintains integrity and consistency of the organizational brand standards and coordinates with staff to ensure proper alignment between marketing and communications strategies.

Manages the overall media and social media platform for the region, working with internal stakeholders to identify and pitch stories to the media. Tracks communications trends, ensuring best practices are adopted and implemented when appropriate.

Performs other duties as assigned.
EDUCATION
Bachelor's degree in Communications, Public Relations, Journalism or related field
EXPERIENCE
Six years' progressively responsible experience in communications or related field, with one year in leadership
PHYSICAL REQUIREMENTS
Frequent lifting/carrying and pushing/pulling objects weighing 0-25 lbs.

Frequent sitting, standing, walking, reaching and repetitive foot/leg and hand/arm movements.

Frequent use of vision and depth perception for distances near (20 inches or less) and far (20 feet or more) and to identify and distinguish colors.

Frequent use of hearing and speech to share information through oral communication. Ability to hear alarms, malfunctioning machinery, etc.

Frequent keyboard use/data entry.

Occasional bending, stooping, kneeling, squatting, twisting and gripping.

Occasional lifting/carrying and pushing/pulling objects weighing 25-50 lbs.

Rare climbing.
SSM Health is committed to equal employment opportunity based on race, color, religion, national origin, gender, sexual orientation, gender identity, pregnancy, age, physical or mental disability, veteran status, and all other statuses protected by law.