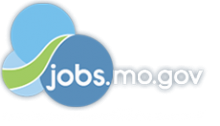 Job Information
U.S. Bank

CDC Syndications - Senior Investment Fund Manager

in

Saint Louis

,

Missouri
At U.S. Bank, we're passionate about helping customers and the communities where we live and work. The fifth-largest bank in the United States, we're one of the country's most respected, innovative and successful financial institutions. U.S. Bank is an equal opportunity employer committed to creating a diverse workforce. We consider all qualified applicants without regard to race, religion, color, sex, national origin, age, sexual orientation, gender identity, disability or veteran status, among other factors.
Job Description
The Syndication Senior Fund Manager will be responsible for managing tax credit funds consisting of investments in Low Income Housing Tax Credits, Renewable Energy Tax Credits, New Markets Tax Credits and Historic Tax Credits, with an emphasis on Low Income Housing and New Markets Tax Credits. The Syndication Senior Fund Manager will participate in training and supporting team members in the day-to-day operations of their funds and will serve as the team lead for Low Income Housing and New Markets. The Syndication Senior Fund Manager will engage in sophisticated financial analysis, regular application of time value of money concepts, accounting, tax return analysis, and relationship management and coaching.
Summary of Essential Job Functions
The Syndication Senior Fund Manager will act as the team lead on Low Income Housing and New Markets Tax Credits and will be responsible for managing special projects and working with other teams within the organization to improve processes and procedures in these areas. A successful candidate for the Syndication Senior Fund Manager position will also demonstrate the ability or potential to perform and train other team members on the following tasks, with an emphasis on Low Income Housing and New Markets Tax Credits.
• Prepare annual and quarterly performance reports to investors, including quarterly financial models of the Syndicated Funds' tax benefit schedules,
• Review tax returns associated with tax credit projects and analyze variances from original projections,
• Coordinate the timing of work and the flow of information to outside accountants who prepare the Syndicated Funds' annual audited financial statements and annual tax returns,
• Book journal entries and perform additional accounting work associated with the Syndicated Funds,
• Communicate with investors and respond to investor requests by preparing supporting benefit schedules, drafting emails, analyzing project performance, and participating in telephone calls,
• Prepare internal approval memos and annual review memos related to the Syndicated Funds,
• Interact with other teams within U.S. Bank to understand project performance and gather information required for the preparation of the annual tax returns and audits for the syndicated funds,
• Limited travel associated with maintaining investor relationships.
Basic Qualifications
Bachelor's degree in finance or accounting, or equivalent work experience

Five or more years of experience in financial services and/or real estate activities

Four or more years of CDC experience, or comparable work experience
Preferred Skills/Experience
In-depth knowledge of tax credit programs and/or commercial real estate finance

Demonstrated ability or clear potential to train and coach Syndications staff with respect to tax return review, benefit schedule preparation and analysis, syndicated fund audit and tax return preparation, investor reporting and investor relationship management,

Proficiency and comfort using Microsoft Excel for financial analysis,

Solid understanding of time value of money concepts and basic accounting,

Excellent time‐management skills,

Self‐starter able to work in environment with minimal direction.
U.S. Bancorp Community Development Corporation, the tax credit and community development division of U.S. Bank, believes all people have a right to the possibilities that come with living in a safe and vibrant community. Our investments in affordable housing, economic development and renewable energy projects have a lasting social and environmental impact in communities. Visit www.usbank.com/cdc to learn more.
Our teams put equity at the center of our intentions, operations and actions. Diverse identities, backgrounds, and perspectives help to create a better workplace for everyone, should be appreciated, and should be intentionally sought out. All our employees should have access to opportunities for growth and development throughout their careers. By putting equity at the center, our organization will retain great employees who know they will be able to make meaningful contributions and to do their best work here.
Benefits:
Take care of yourself and your family with U.S. Bank employee benefits. We know that healthy employees are happy employees, and we believe that work/life balance should be easy to achieve. That's why we share the cost of benefits and offer a variety of programs, resources and support you need to bring your full self to work and stay present and committed to the people who matter most - your family.
Learn all about U.S. Bank employee benefits, including tuition reimbursement, retirement plans and more, by visiting usbank.com/careers (https://www.usbank.com/careers/index.html) .
EEO is the Law
Applicants can learn more about the company's status as an equal opportunity employer by viewing the federal EEO is the Law (https://www.dol.gov/sites/dolgov/files/ofccp/regs/compliance/posters/pdf/eeopost.pdf) poster.
E-Verify
U.S. Bank participates in the U.S. Department of Homeland Security E-Verify program in all facilities located in the United States and certain U.S. territories. The E-Verify program is an Internet-based employment eligibility verification system operated by the U.S. Citizenship and Immigration Services. Learn more about the E-Verify program (https://www.usbank.com/careers/verification-of-eligibility-for-employment.html) .
Salary range reflected is an estimate of base pay and is for the primary location. Base pay range may vary if an offer is made for work in a different location. Pay Range: $111,690.00 - $131,400.00 - $144,540.00
Our 74,000 employees work across departments to help our millions of retail, business, wealth management, payment, commercial and corporate, and investment services customers across the country and around the world turn their dreams into reality. Our employees are empowered to create change and drive our future, and we pride ourselves on diligently and ethically upholding U.S. Bank's best-in-class financial record and legacy of more than 150 years in banking. Most importantly, we put people first, cultivating and treasuring meaningful relationships with the customers we serve, the colleagues we support and the communities where we live and work.