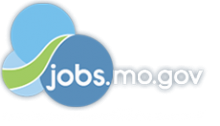 Job Information
Wells Fargo

Analytic Consultant

in

Saint Louis

,

Missouri
Job Description
Important Note: During the application process, ensure your contact information (email and phone number) is up to date and upload your current resume when submitting your application for consideration. To participate in some selection activities you will need to respond to an invitation. The invitation can be sent by both email and text message. In order to receive text message invitations, your profile must include a mobile phone number designated as 'Personal Cell' or 'Cellular' in the contact information of your application.
At Wells Fargo, we are looking for talented people who will put our customers at the center of everything we do. We are seeking candidates who embrace diversity, equity and inclusion in a workplace where everyone feels valued and inspired.
Help us build a better Wells Fargo. It all begins with outstanding talent. It all begins with you.
Technology sets IT strategy; enhances the design, development, and operations of our systems; optimizes the Wells Fargo infrastructure; provides information security; and enables Wells Fargo global customers to have 24 hours a day, 7 days a week banking access through in-branch, online, ATMs, and other channels.
Our mission is to deliver stable, secure, scalable, and innovative services at speeds that delight and satisfy our customers and unleash the skills potential of our employees.
We are hiring an Analytic Consultant to join the Technology Integrity Group which is part of the Chief Technology Office within Wells Fargo Technology. The Analytic Consultant will focus on in-depth data analysis, ETL, and creating and running reports to help identify products for rationalization. They will also provide support for any dashboards and executive level reporting.
Key responsibilities include:
• Understand business problems and opportunities in the context of the requirements; research, plan, recommend and implement dashboards and data visualization in Tableau that enable the organization to meet business requirements and achieve reporting goals
• Design and develop data models
• Create ETL processes and SQL queries to pull and integrate complex data from multiple source systems to perform more detailed analysis
• Partner across various data owners, system of records, and authorized provisioning points to ensure that sustainable data management practices are adhered to
• Provide quality assurance of imported data.
• Troubleshooting reports and queries as needed.
• Demonstrated experience in handling large datasets and relational databases.
• Understanding of Product Management, Product Rationalization and Technology Currency.
Selected candidate will be required to work within one of the following Wells Fargo locations: St. Louis-MO; Minneapolis, MN; Des Moines-IA; Irving-TX; Chandler, AZ; or San Francisco, CA. Preference will be given to those candidates that either currently live in or are willing to relocate to one of these locations. Relocation assistance is not available for this position.
Required Qualifications
6+ years of experience in one or a combination of the following: reporting, analytics, or modeling demonstrated through work or military experience; or a Masters degree or higher in a quantitative field such as applied math, statistics, engineering, physics, accounting, finance, economics, econometrics, computer sciences, or business/social and behavioral sciences with a quantitative emphasis and 4+ years of experience in one or a combination of the following: reporting, analytics, or modeling

4+ years of experience in one or a combination of the following: data management, metrics & business intelligence, data warehouse

4+ years of SQL experience

1+ year of Tableau experience
Desired Qualifications
Extensive knowledge and understanding of research and analysis

Strong analytical skills with high attention to detail and accuracy

Excellent verbal, written, and interpersonal communication skills

2 + years of SQL Server SSIS, SSRS and SSAS experience

Data modeling experience

Experience using SQL within a variety of database sources such as SAS, Oracle, or Teradata

Scripting and automation experience

Knowledge and understanding of relational database concepts, querying, data warehousing, ETL process, requirements gathering and/or decision support tools

Outstanding problem solving and analytical skills with ability to turn findings into strategic imperatives

Ability to work cohesively and collaborate with analytic functions throughout the organization
Job Expectations
Willingness to work on-site at stated location on the job opening

Ability to provide and work from a home office
Street Address
CA-SF-Financial District: 333 Market St - San Francisco, CA
MO-Saint Louis: 1 N Jefferson Ave - Saint Louis, MO
MN-Minneapolis: 255 2nd Ave S - Minneapolis, MN
IA-West Des Moines: 800 S Jordan Creek Pkwy - West Des Moines, IA
AZ-Chandler: 2600 S Price Rd - Chandler, AZ
Disclaimer
All offers for employment with Wells Fargo are contingent upon the candidate having successfully completed a criminal background check. Wells Fargo will consider qualified candidates with criminal histories in a manner consistent with the requirements of applicable local, state and Federal law, including Section 19 of the Federal Deposit Insurance Act.
Relevant military experience is considered for veterans and transitioning service men and women.
Wells Fargo is an Affirmative Action and Equal Opportunity Employer, Minority/Female/Disabled/Veteran/Gender Identity/Sexual Orientation.
Benefits Summary
Benefits
Visit https://www.wellsfargo.com/about/careers/benefits for benefits information.
Company: Wells Fargo
Req Number: 5571301-5
Updated: 2021-04-12 01:29:04.057 UTC
Location: Saint Louis,MO