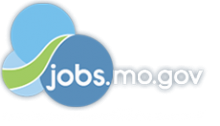 Job Information
Agriculture, Rural Development

Accountant

in

Saint Louis

,

Missouri
Summary
This position is located in USDA, Rural Development, National Financial and Accounting Operations Center. The incumbent is responsible for the coordination, review and analysis of complex accounting and reporting functions; performs professional accounting work, applying extensive and detailed knowledge of accounting practices and principles which may include operational accounting functions and/or the assessments of system needs, alternatives and solutions in the formulation of programs.
Responsibilities
Analyzes new or revised program activity to determine impact on accounting processes, systems and reports.
Reviews and evaluates the impact on operations of new legislation, regulatory changes, directives from oversight agencies or other demands for changes and recommends enhancements to the accounting systems.
Assesses the impact of any changes to reporting requirements concerning financial and managerial data reported externally.
Recommends and/or initiates new methods and procedures to ensure compliance with Federal regulatory requirements, accepted accounting principles and standards.
Assesses, analyzes and coordinates the impact of new/revised or existing Federal Regulations, instructions, forms, unnumbered letters, and administrative notices on the existing accounting systems
Briefs senior management on complex accounting and internal control issues that affect policy on accounting treatments and works to resolve controversial problems in the various accounting systems impacting multiple bureaus.
Provides technical advice to management on accounting and operations work functions of a highly complex nature.
Requirements
Conditions of Employment
Qualifications
Applicants must meet the Basic Requirements and the Specialized Experience as defined below. Applicants must meet all qualifications and eligibility requirements by the closing date of the announcement as defined below. Specialized Experience: Applicants must possess one (1) year of specialized experience equivalent to at least the next lower grade level; or its non-Federal equivalent: Specialized experience is defined as experience that equipped the applicant with the particular knowledge, skills, and abilities to perform successfully the duties of the position, and that is typically in or related to the work of the position to be filled. For the GS-11 level: Applicants must possess one (1) year of specialized experience equivalent to at least the next lower grade level; or its non-Federal equivalent that demonstrates experience in coordinating, reviewing, and analyzing the review and analysis of complex accounting and auditing functions; experience in the coordination, design, development, testing, and implementation, ensuring compliance with accepted accounting principles and standards; ability to identify financial trends. Must possess an expert knowledge of financial management, fiscal, governmental and public accounting theories, procedures, practices and generally accepted accounting principles and standards. Experience interpreting complex financial and accounting data and providing appropriate analysis and recommending solutions on the full spectrum of accounting, financial management and/or internal controls. Experience in composing technical correspondence or communication on accounting problems, internal controls and/or the impact of new legislation, policies, procedures OR Three (3) years of progressively higher level graduate education leading to a Ph.D. degree OR Ph.D. or equivalent doctoral degree OR a combination of education and experience would qualify at this level. For the GS-12 level: Applicants must possess one (1) year of specialized experience equivalent to at least the next lower grade level; or its non-Federal equivalent that demonstrates experience in analytics of program information as it relates to mission area data; performing internal and external audits and reviews of highly intricate technical accounting systems, business functions, and issues to ensure compliance with acceptable governmental and public accounting theories, principles, procedures, and practices. Experience formulating and recommending complex operating policies and procedures affecting the accounting systems used to identify, monitor, and control accounting data and management information ensuring compliance with accepted accounting principles. Professional knowledge of the theories, principles, procedures, practices, and regulatory requirements of modern commercial, financial, and governmental accounting to detect accounting and operating deficiencies, and their application in evaluating overall system effectiveness, developing new system requirements, maintaining the integrity of the financial data, recommending accounting policy, and providing solutions to financial and program management problems. There is no substitution of education for specialized experience at this level. NOTE: To be considered for this position, you must meet all qualification and eligibility requirements for the GS-0510 series set forth in the Office of Personnel Management (OPM) Qualification Standards by the closing date of the announcement. A copy is available at: https://www.opm.gov/policy-data-oversight/classification-qualifications/general-schedule-qualification-standards Experience refers to paid and unpaid experience, including volunteer work done through National Service programs (e.g., Peace Corps, AmeriCorps) and other organizations (e.g., professional; philanthropic; religious; spiritual; community, student, social). Volunteer work helps build critical competencies and can provide valuable training and experience that translates directly to paid employment. You will receive credit for all qualifying experience, including volunteer experience.
Education
Basic Requirements: Applicants must provide documentation (such as a transcript, CPA certificate, etc.) to show they meet the Basic Requirements, either Alternative A or Alternative B for this position. Failure to provide documentation may result in loss of consideration for this position. Alternative A: Degree in accounting or a degree in a related field such as business administration, finance, or public administration that included or was supplemented by 24 semester hours in accounting. The 24 semester hours may include up to 6 hours of credit in business law. OR Alternative B: A combination of education and experience (at least 4 years of experience in accounting or an equivalent combination of accounting experience, college level education and training that provided professional accounting knowledge). Under Alternative B, the applicant's background must also include one of the following: (1) 24 semester hours in accounting or auditing courses of appropriate type and quality (including up to 6 semester hours of business law); (2) A certificate as a Certified Public Accountant or Certified Internal Auditor, obtained through written examination; or (3) Completion of the requirements for a degree that included substantial course work in accounting or auditing (at least 15 semester hours) provided that (a) the applicant has successfully worked at the full performance level in accounting, auditing, or a related field; (b) a panel of at least two higher level professional accountants has determined that the applicant has demonstrated a good knowledge of accounting and related fields that is equivalent to a four-year course of study leading to a degree as describe in Alternative A; and (c) except for literal non-conformance to the requirement of 24 semester hours in accounting, the applicant's education, training, and experience fully meet the specified requirements.
Additional Information
*THIS IS AN OPEN CONTINUOUS ANNOUNCEMENT. To receive consideration for vacancies, applicants must submit complete applications prior to the established cut-off date(s). Application initial cut-off date is October 28, 2020, applications received after this date will be considered only if needed for future vacancies. You are encouraged to apply as early as possible. This announcement will remain open until the closing date indicated; however, those who apply after the cut-off date will be considered for referral to the hiring manager only if no selection is made from the initial group or if additional vacancies occur and the initial referral list yielded an insufficient number of candidates. If you make corrections and resubmit your application, the date the application is last submitted will be used to determine those who are considered to have met the cut-off date. **Your application will remain active through the open period of this announcement. Career Transition Assistance Plan (CTAP), Reemployment Priority List (RPL), or Interagency Career Transition Assistance Plan (ICTAP): Visit the OPM website for information on how to apply as a CTAP, RPL, or ICTAP eligible. To exercise selection priority for this vacancy, CTAP/RPL/ICTAP candidates must meet the basic eligibility requirements and all selective factors. CTAP/ICTAP candidates must be rated and determined to be well qualified (or above) based on an evaluation of the competencies listed in the How You Will Be Evaluated section. When assessed through a score-based category rating method, CTAP/ICTAP applicants must receive a rating of at least 85 out of a possible 100. To be eligible for appointment to this position, the new hire must be cleared to come on board once the results of the fingerprint check, review of the OF-306, Declaration for Federal Employment, and the candidate's Electronic Questionnaires for Investigations Processing (eQIP) entries have been reviewed and determined to be satisfactory. This position requires a favorable credit check as part of the background investigation. Persons with disabilities who require alternative means for communication of program information (Braille, large print, audiotape, etc) should contact: USDA's TARGET Center at 202-720-2600 (voice and TDD). This position is eligible for telework and other flexible work arrangements as determined by agency policy. If you are selected for a position with further promotion potential, you will be placed under a career development plan, and may be non-competitively promoted if you successfully complete the requirements and if recommended by management. However, promotion is neither implied nor guaranteed. This is a Bargaining Unit position.