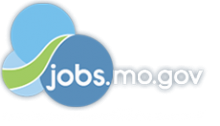 Job Information
Bausch Health

Senior Financial Analyst- Cost Accounting

in

Saint Louis East

,

Missouri
Senior Financial Analyst- Cost Accounting (4144)
Career Opportunities: Senior Financial Analyst- Cost Accounting (4144)
Requisition ID 4144 - Posted - FP&A Operations - Finance - US - Tampa, FL - City (295)
Bausch Health Companies Inc. (NYSE/TSX: BHC) is a global company that develops, manufactures and markets a range of pharmaceutical, medical device and over-the-counter products, primarily in the therapeutic areas of eye health, gastroenterology and dermatology. We are delivering on our commitments as we build an innovative company dedicated to advancing global health. Each day, Bausch Health products are used by over 150 million people around the world.
Our approximately 21,000 employees are united around our mission of improving people's lives with our health care products, and we manufacture and market health care products directly or indirectly in approximately 100 countries.
The Sr. Financial Analyst will be responsible for various manufacturing accounting activities with an emphasis on financial planning/forecasting, product costing, production process accounting, reporting operational metrics, inventory and materials control, manufacturing variances analysis, and supporting continuous improvement initiatives. This position will collaborate with Operations, Supply Chain, Engineering, Operations Excellence, Plant Management and Corporate Finance. A successful candidate will execute the key job responsibilities listed below and drive improvements in analytical tools, reporting of actionable data, and efficiencies in accounting processes. The Sr. Financial Analyst position provides financial support for the manufacturing processes at the Tampa plant and for the production processes of Vitrase. In general, this includes product costing, monthly accounting and analysis, annual budgeting / periodic forecasting, inventory controls, and supporting continuous improvement projects.
Responsibilities
• Ensure inventory is properly valued, production transactions are properly recorded, and adequate inventory controls are in place
• Manage the accounting for purchased raw materials/components, outside packaging/sterilization costs
• Analyze and report manufacturing cost variances (PPV/OH/Usage, etc.) and calculate and record monthly inventory variance capitalization adjustments
• Responsible for developing standard costs and determining accounting for annual revaluation of inventory
• Perform in-depth analysis of direct manufacturing and overhead costs
• Responsible for the reconciliation of various inventory-related balance sheet accounts
• Responsible for recording and reconciling the results of cycle counts and the preparation of reconciliations of inventories held at internal and CMO locations
• Manage the development of inventory reserves for slow moving and obsolete products
• Responsible for the monthly close activities related to inventory transactions and the preparation of journal entries related to production processes, inventory costing, and various expense allocations
• Responsible for accurate preparation of the annual financial plan and quarterly forecasts of Manufacturing Variances, Inventory Adjustments, and Manufacturing Variances Capitalization/Release using best information available
• Support SOX compliance and external audits
• Enable business problem solving, Lean events, continuous improvement, and manufacturing analysis through effective financial models and data insights
• Perform ad-hoc inventory reporting and analysis
• Other assigned duties may include general accounting and project accounting
Qualifications
• Bachelor's Degree in Accounting required, CMA preferred.
• 5+ years of experience in Manufacturing Cost Accounting, preferably the pharmaceutical industry.
• Strong understanding and exposure to the complete Cost Accounting Cycle.
• Experience utilizing MRP systems required, BPCS ERP LX strongly preferred.
• Prior working knowledge of PeopleSoft or SAP Financials and Hyperion Financial Management is a plus.
• Highly proficient in Microsoft Excel. Very strong analytical, problem-solving, and process improvement skills. Excellent communication skills and demonstrated team player.
• High attention to detail and a strong ability to manage multiple concurrent objectives. Effective judgment in prioritizing and time allocation. Must be willing to be flexible with work hours when needed
This position may be available in the following location(s): US - Tampa, FL
All qualified applicants will receive consideration for employment without regard to race, color, religion, sex, sexual orientation, gender identity, national origin, disability, or veteran status.
Job Applicants should be aware of job offer scams perpetrated through the use of the Internet and social media platforms.
.
Bausch Health is an EEO/AA employer M/F/D/V.