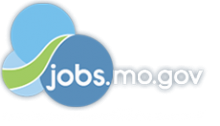 Job Information
SSM Health

MGR- Health Information Management

in

Saint Charles

,

Missouri
PRIMARY RESPONSIBILITIES
Provides leadership and oversight for staff which includes performance management, professional development, recruitment, orientation, discipline and termination. Actively mentors and monitors staff, provides professional development through documentation, training, demonstrations and answering questions.

Identifies areas for process improvement and participates in the development, implementation, evaluation and monitoring of new processes. Leads others during implementation of changes in a positive manner and though modeling expected behaviors and actions.

Responsible for hiring and staffing for the department including: interviewing, staffing levels, performance standards, performance review and corrective action.

Develops, maintains and monitors controls and computer systems/environment for the assigned area of the department.

Ensures staff compliance with regulatory and statutory requirements. Assists with activities to meet Joint Commission, State, Health Insurance Portability and Accountability Act (HIPAA) standards and upholds plan of care. Assists director with development, review and revisions of departmental policies and procedures to meet licensing and regulatory requirements.

Maintains daily processes that meet specified regulations, standards, and deadlines and adheres to confidentiality policies and accrediting agency standards.

Identifies and creates solutions for issues/concerns related to work flow, personnel and technical areas.

Serves as department liaison to patients, staff, and physicians regarding concerns related to customer service, quality and turnaround time. Works collaboratively with other departments, offering assistance to those departments/internal customers as needed to problem solve areas as they relate to the Health Information Management department.

Researches and stays informed of Health Information operations standards and practices.

Efficiently allocates resources, making recommendations for staffing and future budgeting concerns.

Performs other duties as assigned.
EDUCATION
Bachelor's degree in Health Information Management or related field, or equivalent years of experience and education
EXPERIENCE
Five years' experience, with two years' in leadership
PHYSICAL REQUIREMENTS
Frequent lifting/carrying and pushing/pulling objects weighing 0-25 lbs.

Frequent sitting, standing, walking, reaching and repetitive foot/leg and hand/arm movements.

Frequent use of vision and depth perception for distances near (20 inches or less) and far (20 feet or more) and to identify and distinguish colors.

Frequent use of hearing and speech to share information through oral communication. Ability to hear alarms, malfunctioning machinery, etc.

Frequent keyboard use/data entry.

Occasional bending, stooping, kneeling, squatting, twisting and gripping.

Occasional lifting/carrying and pushing/pulling objects weighing 25-50 lbs.

Rare climbing.
SSM Health is committed to equal employment opportunity based on race, color, religion, national origin, gender, sexual orientation, gender identity, pregnancy, age, physical or mental disability, veteran status, and all other statuses protected by law.