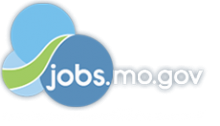 Job Information
Adecco Staffing

Accounting Business Analyst/ Financial Analyst

in

Saint Charles

,

Missouri
Adecco is currently assisting a local client in their search to fill a Accounting Business Analyst/ Financial Analyst in Saint Charles, MO
Position Details
temp-to-hire
Responsibilities:
Franchise Business Analyst - Accounting will be to use knowledge of retail accounting, business objectives, strategies, and needs to identify opportunities where data can be leveraged to increase profits, cash flow and sustainability for our Medicine Shoppe and Medicap Pharmacy franchisees in today's healthcare environment and communicate that information to both internal and external customers.
Job Duties Include:
• Gather and analyze pharmacy financial statements, create annual system wide financial review process, and prepare annual benchmarking report
• Develop a process to track and share financial reviews with each store owner and / or their Franchise Business Consultant
• Communicate the results of financial analysis both verbally and in writing to both internal and external customers
• Provide back up to finance manager, assist with P&L, budgeting and other special projects
• Interprets results of analyses, identifies trends and issues, and develops recommendations to support business objectives
• Works to understand complex functional situations by paying attention to the details of the tasks at hand and by breaking them down into smaller pieces
• Applies query, data exploration and transformation, basic statistical methods and visualization techniques to create business insights
• Conducts complex analysis, synthesizes and summarizes implications to business, influencing business partners using analytics and business understanding.
Required Skills:
4+ years of Business Analyst (BA) and accounting or Financial Analysis experience
Bachelor's degree in finance, accounting or analytics required
Has a good understanding of accounting principles, including budgeting, profit and loss statements, balance sheets and financial benchmarking
Understands basic statistical methods such as causal and predictive modeling, forecasting, data mining, simulation, and/or optimization.
Demonstrates ability to clearly and concisely communicate information (both verbally and in writing) to a variety of audiences, internal and external.
Demonstrates ability to build models in Excel that analyze financial and/or operational initiatives
Works on complex projects of large scope while keeping paying close attention to the details
Completes work independently; receives general guidance
High level of energy and initiative Education/Experience:
#financialanalyst #accounting #jobsinsaintcharles #jobsinsaintlouis #financebusinessanalyst #accountingbusinessanalyst #BA #businessanalyst
How to Apply: Click on "Apply Now" or send your resume to viorelia.catan@adeccona.com to be considered for this position or any other opportunities with Adecco.
IMPORTANT: This position is being recruited for by Adecco's National Recruitment Center, not your local Adecco Branch Office. To be considered for this position, you must use the "apply now" button to submit your resume. If you have questions about the position, you may contact the recruiter recruiting for this position listed above. For other opportunities available at Adecco go to www.adeccousa.com.
The Adecco Group is a global leader in HR services. Our group connects over 700,000 associates with our business clients each day through our 6,600 offices in over 70 countries and territories around the world. We offer employment opportunities at any stage in your professional career. Contact us today to discuss available contract and direct hire positions. Adecco Group provides one of the most comprehensive benefits packages in the industry to contract workers to include Holiday, 401(k), Insurance Benefit Plans and Service/Anniversary Bonus opportunities.
Equal Opportunity Employer Minorities/Women/Veterans/Disabled