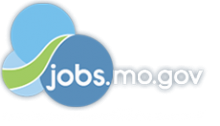 Job Information
UnitedHealth Group

Onsite Wellness Coordinator - Columbia, MO

in

Rolla

,

Missouri
The University of Missouri is adding an Onsite Wellness Coordinator to plan, implement, coordinate and monitor the health management and worksite well-being programs for faculty and staff. The Wellness Coordinator will be responsible for conducting surveys and cultural assessments to identify health needs, designing customized programs to address faculty and staff health needs, working with the University's communication team to create promotional materials, and developing evaluation tools to measure program outcomes and success stories.
The Onsite Wellness Coordinator will collaborate with the Health Strategies Consultant to develop and implement a Health Well-Being Roadmap for the University. This strategy will utilize analytic data to help improve faculty and staff engagement, affordability and help improve decision making. The Onsite Wellness Coordinator, the Onsite Nurse Liaison and the Health Strategies Consultant will work in tandem to deliver high impact results that incorporates a solutions-oriented engagement process. The Onsite Wellness Coordinator position focuses on program engagement and improving consumerism, in conjunction with UHC and Optum products, as well as any external vendors the University may partner with.
We are looking for individuals who are located in the Columbia, MO region. Candidates from St. Louis and Kansas City, MO area will also be considered.
Primary Responsibilities:
Evaluate and identify employee health needs to develop and implement worksite well-being programs

Coordinate the well-being committees and the committee meetings. Coordinate the Well-Being Champion Network

Coordinate with the University's Communication team to create promotional materials and consumerism campaigns

Coordinate with the University Communication team to maintain and update the University's wellness webpage for employees and retirees

Monitors and analyzes customer specific health analytic data and develops targeted data driven strategic plans and programs; provides referrals to the Nurse Liaison for clinical program engagement; may perform simple health assessments, non-invasive biometric screenings (blood pressure, weight, etc.) and associated health education and counseling

Serve as point of contact for program participants; includes facilitating internal/external communications such as reports and presentations

Coordinate with other vendors and partners as needed to plan and implement worksite well-being services, including financial well-being, for faculty and staff

Implementation of Rally Health promotions, including Health Survey campaigns, Rally Missions, and Rally Challenge campaigns

Coordination and implementation of health screening events, flu shot clinics, health fairs, and other onsite health promotion programs and activities

Deliver health education presentations (onsite and virtually) on variety of health and well-being topics

Track individual and group employee meetings in a metric scorecard

Delivery a quarterly Onsite Wellness Coordinator Activity Report to the University and a yearly Onsite Performance Review presentation
You'll be rewarded and recognized for your performance in an environment that will challenge you and give you clear direction on what it takes to succeed in your role as well as provide development for other roles you may be interested in.
Required Qualifications:
Bachelor's Degree in a health-related discipline

4+ years of experience in worksite wellness and directly related to specified duties.

Demonstrated skill in planning, implementing and coordinating health promotion strategies.

Experience with program evaluation, both process and outcomes data.

Proficient with Microsoft Word, Excel and PowerPoint

Willing and able to work at multiple sites - The University has four campuses in state of Missouri (Columbia, St. Louis, Kansas City and Rolla)

Must be willing and able to travel to Columbia on a regular basis (1 time/week to once every two weeks)
Preferred Qualifications:
Certified Health Education Specialist (CHES)

Basic knowledge and understanding of current health promotion/health behavior theories, practices, health risk and cost relationships, evaluation methods, policies and trends.

Previous insurance/managed care experience

Solid relationship management and interpersonal skills

Demonstrated analytical, problem-solving and sound decision-making skills

Strong written/verbal communication and inter-personal skills

Strong organizational skills and the ability to multi-task

Must stay abreast of current health promotion, disease prevention, and community development trends for proper delivery
.
Careers at UnitedHealthcare Employer & Individual. We all want to make a difference with the work we do. Sometimes we're presented with an opportunity to make a difference on a scale we couldn't imagine. Here, you get that opportunity every day. As a member of one of our elite teams, you'll provide the ideas and solutions that help nearly 25 million customers live healthier lives. You'll help write the next chapter in the history of health care. And you'll find a wealth of open doors and career paths that will take you as far as you want to go. Go further. This is your life's best work.(sm)
Diversity creates a healthier atmosphere: UnitedHealth Group is an Equal Employment Opportunity/Affirmative Action employer and all qualified applicants will receive consideration for employment without regard to race, color, religion, sex, age, national origin, protected veteran status, disability status, sexual orientation, gender identity or expression, marital status, genetic information, or any other characteristic protected by law.
UnitedHealth Group is a drug-free workplace. Candidates are required to pass a drug test before beginning employment.
Job Keywords: Onsite Wellness Coordinator, Wellness, Wellness Coach, Health Coach, Health Promotion Specialist, Wellness Coordinator, Onsite Health Coach, Education, Health Education, Health Coach, Corporate Wellness, Certified Health Education Specialist, CHES, Health Promotion, Healthcare, Managed Care, MCO, Columbia, St Louis, Kansas City, Rolla, MO, Missouri, MO, UHC, UnitedHealthcare