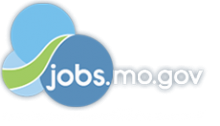 Job Information
Phelps County Regional Medical Center

Graphic Design/Communications Coordinator

in

Rolla

,

Missouri
General Summary
The Graphic Design/Communications Coordinator is responsible for the design and development of marketing materials. The Graphic Design/Communications Coordinator will also assist the marketing team with other functions of the marketing department and work closely with the Marketing Digital Media Communications Specialist as needed.

Essential Duties and Responsibilities

Works with departments on promotional, advertising, and marketing projects to ensure they are completed on time, within budget and on brand.

Oversees designs, ensuring branding and compliance to brand style guide and works with marketing team to update brand style guide when needed.

Works with Marketing Assistant to receive approval on branding questions, print materials, etc. for departments.

Develops and creates a variety of graphic design projects (flyers, rack cards, posters, news ads, billboards, signage and more).

Serves as primary designer of large publications (balance, Joint Camp booklet, CBR, Calendars, etc.)

Sends logo, branding information to outside entities when requested

Responsible for SnapComms (internal communication for emergency notifications).

Designs geofencing/digital ads, such as newspaper online in-story ads.

Serves as liaison between area businesses that print our logo-oversee our brand.

Works closely with the Marketing Digital Media Communication Specialist. The Marketing Digital Media Communications Specialist will approve designs prior to implementation.

Job Qualifications

Education

Bachelor's degree in Graphic Design is strongly preferred
Bachelor's degree in Communications, Marketing or similar program required.
Work Experience

Minimum of one year experience in graphic design, including thorough knowledge of Adobe CC, including InDesign, Photoshop, and Illustrator required. Must have good customer service, organization, strong verbal and written communication skills. Experience in photography and video preferred, but not required.

Certification/License

None Required.

Mental/Physical Requirements

Independent body mobility to access a standard office environment with shelves and drawers of varying heights; vision sufficient to read a computer screen, 12 point and finer printed text and hand written documents, manual dexterity to operate a computer keyboard on a daily basis; stamina to sit for up to one hour at a time; transport, lift or carry materials (sometimes voluminous and weighing up to 15 pounds) ; and speak and hear sufficiently to communicate clearly in person and over the telephone. Mental stamina for problem solving and dealing with stressful situations; prioritizing multiple tasks, interpret and apply oral/written instructions. Some travel required.

Working Conditions

Standard office environment but will also work throughout the hospital and with many community partners and vendors.