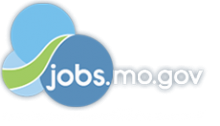 Job Information
Phelps County Regional Medical Center

Billing Specialist I

in

Rolla

,

Missouri
General Summary
The Billing Specialist I is responsible for collecting and entering claims, post insurance, submit claims, and answer patient inquiries on accounts. Reports to the Billing Supervisor.

Essential Duties and Responsibilities

Enters information necessary for insurance claims such as patient, insurance, and insurance ID. Insures claim information in complete and accurate.

Submits insurance claims to clearinghouse or individual insurance companies electronically or via paper UB04 and/or CMS-1500 form.

Answers patient questions on patient responsible portions, copays, deductibles, write-off's, etc. resolves patient's complaints or explains why certain services are not covered.

Follow up with insurance company on unpaid or rejected claims. Resolves issues and re-submits claims.

Prepares appeal letters to insurance carrier when not in agreement with claim denial. Collect necessary information to accompany letter.

Work with patient to establish payment plan for past due accounts in accordance with provider policies, as needed.

Follows HIPAA guidelines in handling patient information.

Provides necessary information as needed to collection agencies for delinquent or past due accounts.

Post insurance and patient payments using medical claim billing software.

May perform "soft" collections for patient past due accounts. This may include contacting and notifying patients via phone or mail.

Prepares and submits secondary claims upon processing by primary insurer.

Understand managed care authorizations and limits to coverage such as number of visits.

Verify patient benefits eligibility and coverage as needed.

Look up ICD10 diagnosis and CPT treatment codes from online service or using traditional coding references.
Job Qualifications
Education

High School Diploma or GED required.

Work Experience

Medical billing experience highly preferred. Experience in billing software and electronic data submission preferred.

Mental/Physical Requirements

Ability to receive and express detailed information through oral communications, visual acuity, and the ability to read and understand written directions. Normal mental concentration with repetitive operations for a long period of time. Ability to stand, walk, sit, and reach. Occasionally lifts and transports items weighing up to ten (10) pounds. .
Working Conditions
Standard office conditions with more than average noise. Periodic contact with conditions such as fumes, noise, chemicals, hazards, and/or diseases.