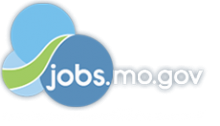 Job Information
Iron Mountain

Senior Solution Partner Team Lead, Benefits, HR Operations - Remote

in

Remote

,

Missouri
At Iron Mountain we protect what our customers value most, from the everyday to the extraordinary, while helping them bridge the physical and digital world. Our people have the opportunity to bring their creativity to a workplace that thrives on change. Here, you will be part of a team that doesn't just embrace what's exceptional. It creates exceptional.
Senior Solution Partner Team Lead, Benefits, HR Operations
Responsible for the engagement model and relationship with the HRO vendor and Center of Expertise (CoE) providing lead expertise and experience for the Benefits HR functional work stream. This role is an extension of the CoE partner and acts as the primary point of contact and liaison for varying size and scope of projects, processes and technology initiatives. These initiatives generally have widespread impact to Iron Mountain HR, managers and employees. Acts as a governance layer to assure process and system integrity of the HCM application. Responsible for resolution of Tier 3 complex, escalated cases via engagement of stakeholders and HRO vendor.
RESPONSIBILITIES:
- Maintains specialized process knowledge in the functional area of Benefit and the integration of processes into other functional workstreams (Payroll, Compensation, WFA, Talent, Talent Acquisition)
Develops and maintains a strong partnership with the Benefits functional workstream CoE and HRO to provide insight from a service delivery perspective inclusive of voice of the customer

Monitors HRO suppliers' and technology vendors' quality of work and process compliance related to operations for assigned functional area; holds accountable for agreed-to operational metrics; escalates issues and concerns to leadership

Leads continuous process improvement efforts between the Benefits functional workstream CoE, HRO and technology suppliers, adhering to IRM and supplier change control process; acts as project manager on identified efforts

Coordinates the work to be done with operational counterparts within the HRO supplier organization.

Works closely with the HRO supplier and Benefits functional workstream CoE on complex inquiries and escalations, providing Tier 3 process support

Identifies data issue trends through metrics and audit reporting; works with the various stakeholders (HRO, CoEs) through resolution, as applicable.

Leads root cause analysis efforts to address performance deficiencies or specific issues

Leads, or engages in, HR, manager, employee facing documentation and communications as it relates to the Benefits workstream

Ensures process users (e.g., HRO suppliers, retained HR users) are communicated to and educated about new processes and updates to existing process

Maintains internal process documentation (Standard Operating Procedures, etc.) for the Benefits functional workstream

Supports prioritization efforts related to disposition of change requests driven by or part of the Benefits functional workstream as part of the intake process

Ensures HRO supplier processes are designed in an operationally sound manner; liaises with CoE to obtain sign off on new or changed HRO processes

Works with CoEs and suppliers to test and sign off on configuration changes to Workday and all other functional systems.

Leads functional testing as required in systems (e.g. Workday, Kronos), and other systems as needed
KEY SKILLS, REQUIREMENTS AND COMPETENCIES:
• 7-10 years' experience in HR operations with working knowledge of end-to-end HR processes
7-10 years' experience in managing Benefits operational processes preferably within a shared service environment

Working experience managing supplier relationships and holding suppliers accountable for achieving agreed to performance levels

HR business process management required, with working knowledge and application of lean methodology

Strong aptitude for business process analysis

Ability to organize and lead the entire lifecycle of a project

Demonstrated ability to work collaboratively and build strong partnerships with key stakeholders

Ability to work effectively in high-pressure situations that require sound decision making

High degree of comfort with change, with the skill to easily shift priorities to meet business needs

Strong analysis, problem solving, proactive root cause analysis, customer interfacing and conflict resolution skills
Category: Human Resources Group
Iron Mountain is committed to a policy of equal employment opportunity. We recruit and hire applicants without regard to race, color, religion, sex (including pregnancy), national origin, disability, age, sexual orientation, veteran status, genetic information, gender identity, gender expression, or any other factor prohibited by law.
To view the Equal Employment Opportunity is the Law posters and the supplement, as well as the Pay Transparency Policy Statement, CLICK HERE
Requisition: J0024060