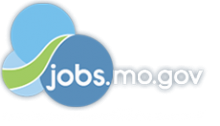 Job Information
H&R Block

Program Manager, Investor Relations

in

Remote

,

Missouri
394224BR
Title:
Program Manager, Investor Relations
What you'll do... :
This role will be responsible for development, management, and coordination of investor relations activities, supporting the VP of Investor Relations. The right candidate will demonstrate strategic and analytic thinking, expertise in Microsoft Office, attention to detail, confidence, creativity, and effective communication skills. He or she should be a proactive, self-starter who desires career development and advancement within this role.
JOB SUMMARY
Support the VP of IR to create a proactive and robust investor relations strategy:

Draft and manage investor relations documents such as earnings call scripts, press releases, analyst consensus models, company valuation spreadsheets, investor presentations for conferences and road shows, buy- and sell-side communications, analyst Q&A, monthly and quarterly IR reports

Provide research on the industry and stock market surveillance, including market sentiment and summaries of peer's quarterly reports and news flow

Support the Company's investor relations website by keeping content meaningful and up to date

Assist the VP of IR with logistics and firm targeting for non-deal roadshows and investor conferences

Support the drafting and management of the investor relations calendar

Support ESG, proxy, and annual report related activities

Build an in-depth understanding of H&R Block's operations, financials, businesses, accounting, and key metrics
JOB DUTIES
Manage the financial management process for entire support area to include: Converting a strategic LRP plan into short-term financial targets and budgets, Monthly financial analysis and risk mitigation, consolidation and reporting to senior leaders on financial results and trending, ad-hoc financial analysis to support business development and growth.

Manage the annual budgeting and forecasting efforts by partnering with field leaders, FSO Decision Support, and cross-functional teams, driving ownership of the budgeting process to the field level. Train the field on all budgeting tools. Manage the annual field target setting process including leading the review of the budget to ensure that predefined metrics are adhered to and the budget is constructed to maximize the Territory's ability to achieve Net Profit goals.

Partner with field leadership on the development of market level plans including the evaluation of external and internal environmental factors. Use competitive advantages to help develop an actionable market plan to help field leaders achieve financial and operational targets. Lead the appropriation of financial resources to invest in activities that will produce the highest expected return on investment.

Support management decision making by providing the analytical evaluation of business opportunities. Identify critical factors affecting the profitability of proposed initiatives to achieve results consistent with goals. Develop and maintain complex financial models to evaluate business opportunities. Work with appropriate outside parties to evaluate relationships as appropriate.

Manage the macro-market analysis by assessing competitive landscape and conduct competitive analysis focused on opportunities to increase Total Market Share and Paid Preparer Market Share.

Communicate operational impacts of analyst reports and Investor Relations information of branded retail and online competitors. Educate field management on strategic direction and financial performance of major competitors.

Define and implement district infrastructure that is financially viable, client focused, and allows district management to focus on recruiting, developing, and leading associates versus managing operations.

Develop projects in conjunction with WHQ teams and lead the field implementation. Some examples include Integrated Management Reports, and PeopleSoft Financial Reports. Develop and deliver training programs for the field and ensure the ability of the field to use the latest and most efficient tools.

Identify skill gaps in field management Business and Financial Acumen. Develop and deliver training programs and make presentations to the field to build skills in budgeting and budget management, market level planning, data analysis, financial analysis and developing and executing business models. Continue to follow up and reinforce skills.

Support the acquisitions, franchise conversion and re-franchising efforts by leading the macro market analysis to identify business growth opportunities, taking a lead role in coordinating the review of opportunities and supporting the due diligence process, and ensuring a smooth transition of the impacted offices.
JOB REQUIREMENTS
Bachelor's degree in Accounting, Finance, or related field –OR- equivalent combination of education and experience

CPA, CFA, or CMA designation

Master's degree in Accounting or Finance preferred.

A minimum of seven years experience performing sophisticated financial analysis of business or business divisions.

Demonstrated experience providing leadership and direction related to financial analysis and planning.

Experience providing financial, economic and business analysis results to management.

Working knowledge of financial and general accounting principles.

Proficiency with spreadsheet modeling.

Ability to identify potential risks associated with a proposed business initiative and recommend alternative solutions.

Ability to use a systematic approach in solving problems through analysis and evaluation of alternate solutions.

Effective oral, written and interpersonal communication skills.

Demonstrated critical thinking skills.

Ability to handle multiple tasks and projects simultaneously with minimal supervision.

Ability to interact effectively with all levels of the company.

Ability to navigate the internet.
Job ID:
394224BR
Address1:
Home Office
City:
Remote
State:
Missouri
About H&R Block... :
We're here to live our purpose—to provide help and inspire confidence in our clients and communities everywhere. We take our work personally, because we know what it represents: Families and homes. Livelihoods and lives.
We've been true to that purpose since brothers Henry and Richard Bloch founded our company in 1955. Since then, we've grown to approximately 12,000 tax offices throughout the United States and around the world. When you join our team, you'll add to the momentum of a forward-thinking company—one that defined an industry and is now leading its transformation.
Employee Type:
Regular
It would be even better if you also had... :
Prior investor relations, buy-side or sell-side, or investment banking experience
What you'll bring to the team... :
Qualification and Experience:
Bachelor's Degree and 2+ years of finance related experience in sell or buy-side equities, or investor relations

Excellent verbal and writing communication skills with the ability to communicate confidently and effectively Demonstrated, proven ability to create and analyze financial models to analyze company performance relative to analyst and investor models

Demonstrated proficiency of Microsoft Office applications, especially Excel, PowerPoint, and Word

Self‐motivated with superior time management skills, and the capacity to manage many projects independently

High degree of independent judgment and adeptness to handle confidential and sensitive information

Comfortable working in a fast‐paced environment with flexible work hours to meet tight deadlines

Strong work ethic, attention to detail and a desire to produce top level results

Limited travel to company headquarters for earnings calls or other major events

The company is open to allowing candidates to work remotely
Leadership & Personal Characteristics
Unquestionable honesty, ethics and personal integrity

Proactive, self-managed, broad strategic thinker who innovates, challenges, changes, and pushes boundaries to solve problems

Curious, a student of business and human behavior; deeply knowledgeable of their own business and always looking for inspiration from other businesses

Transparent and straightforward communication style across all audiences

Bias for action, sense of urgency, not deterred by challenges

Highly collaborative with excellent interpersonal skills; cultivates an active network inside and outside the organization

Values winning as a team
Posting Title:
Program Manager, Investor Relations - remote
Sponsored Job:
#hrbjob #LI-DM1
Job Family:
Project Management