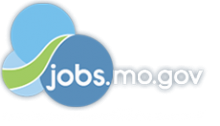 Job Information
Preferred Family Healthcare

Centralized Communication Onboarding Manager

in

null

,

Missouri
Mission: Preferred Family Healthcare (PFH) is a dynamic and caring organization committed to providing integrated care to assist individuals in achieving overall health and wellness.
PFH offers a fully array of integrated services, serving more than 100,000 individuals each year in nearly 100 locations throughout Missouri, Oklahoma, Kansas and Illinois.
Your Job:
As the Centralized Communication Onboarding Manager, you are responsible for implementing and managing a smooth and efficient process which handles all aspects of onboarding clients/ patients into services for PFH.
Essential Job Functions:
Create and maintain an environment in which all clients, referral sources, stakeholders and associates are treated with dignity and respect.

Maintain quality management practices to ensure confidentiality for clients and compliance with CARF, contractual and PFH best practices during provision of services.

Responsible for the supervision of all associates in the Centralized Onboarding Department.

Assists Director with daily operations of the Centralized Onboarding department

Identifies presenting problems and needs of callers and/or Intake Coordinators and initiates action to resolve.

Responds and /or ensures response to referrals is timely and documented in the appropriate method.

Plus much more!
We think you'd be great for this role if you have the following:
A Bachelor's Degree from an accredited college or university in Business management, administration, health management, or a closely related field (OR)

High school diploma and four (4) years' experience in office management/ scheduling/ intake/ call center management.
Our legal team wants us to let you know what's required!
Employment is conditional upon the receipt of appropriate background checks. Upon offer of employment, you must grant permission for Preferred Family Healthcare to verify accuracy, legitimacy, and results in regards to the following conditions of employment:
You must be able to pass a background check that includes criminal history and abuse/ neglect.

You must have adequate employment/ and or personal reference checks.

Vehicle driving record