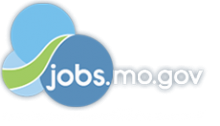 Job Information
North Kansas City Hospital

Coordinator Resp Staff Development

in

North Kansas City

,

Missouri
SUMMARY: Under the direction of the Respiratory Care Director, the staff development coordinator is responsible for developing, implementing and administering departmental orientation as well as staff competency and ongoing staff education programs. Prepareseducational CEU programs and develop educational action plans. Conducts peer reviews on respiratory procedures and reviews on respiratoryproducts.
EXPERIENCE:Minimum 5 years clinical experience and previous education experience required.
SPECIAL SKILLS:Able to multi task and adhere to deadlines. Communicate effectively to peers. Sit on hospital committees as assigned.
OTHER:Critical thinking skill, adaptable to department and hospital change, function under stressful situation, abides by the hospital behavior policy.
LICENSE/CERT: Required: BLS (Basic Life Support) from AHA (American Heart Association), RT (Respiratory Therapist), ACCS (Adult Critical Care Specialty) within 2 years of hire
EDUCATION: Required: Bachelors - Health Care Related