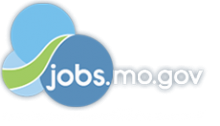 Job Information
Preferred Family Healthcare

Office Manager

in

Nevada

,

Missouri
We're a Good Family to Know:
Preferred Family Healthcare (PFH) is a community-based healthcare organization that offers a full array of integrated services, serving more than 100,000 individuals each year in nearly 100 locations throughout Missouri, Oklahoma, Kansas and Illinois.
Our greatest reward has been the opportunity to serve families and communities in need for the past 40 years. At PFH, our future is brighter than ever! With changes in leadership, focused priorities and strong core values, PFH remains a "Good Family to Know!"
Your role at PFH:
As the Office Manager you are responsible for performing organization and coordination of administration duties and office procedures. You will help us to create and maintain a proper work environment to optimize our organizational effectiveness, communication and safety. Your responsibilities will include scheduling meetings and appointments, making office supplies arrangements, greeting visitors and providing general administrative support to our employees.
This position will serve both the El Dorado Springs office as well as the Nevada, MO office.
You will:
Organize office operations and procedures and schedule meetings and appointments

Manage the office layout, ordering stationery and equipment when needed

Maintain the office condition and arrange necessary repairs

Work together with HR to update and maintain office policies as necessary

Oversee timely invoicing and payments for all items

Negotiate with office vendors, service providers and office lease

Manage office G&A budget, ensure accurate and timely reporting

We think you'd be great for this role if you have:

2+ years' experience of working on an Office Manager, Front Office Manager

Good experience with office administrator responsibilities, systems and procedures

Good practical experience with office machines (such as fax machines and printers) and MS Office, particularly MS Excel and MS Outlook

Good familiarity with email scheduling tools, like Email Scheduler and Boomerang

Strong time management skills and ability to multi-task and prioritize work

Strong organizational, planning and problem solving skills with attention to detail

Excellent written and verbal communication skills, with a creative approach to problems

High School degree; additional qualification as an Administrative Assistant or Secretary will be a bonus
You'll love being a part of our family because:
Our associates are our most valuable asset! We understand the role their satisfaction plays in the quality of services they provide. Through encouragement, our associates are empowered to optimize their strengths through ongoing training to ensure they are equipped and feel competent to serve our clients.
Our eligible associates enjoy some of the following PFH Perks:
Comprehensive medical, dental, vision, life insurance and disability plan options

Competitive 401(k) Retirement Savings Plan – up to 5% match!

Company paid basic life insurance

Paid Time Off Program for vacation, holiday and sick time

Emergency Medical Leave Program

Flexible Spending Accounts – healthcare and dependent child-care

Health & Wellness Program

Employee Assistance Program (EAP)

Employee Discount Program

Mileage Reimbursement

License/Certification Reimbursement
Our human resources team wants to let you know what's required:
Exerting up to 10 pounds of force occasionally (exists up the 1/3 of the time) and/or a negligible amount of force frequently (exists 1/3 to 2/3 of the time) to lift, carry, push, pull, or otherwise move objects, including the human body.
Employment is conditional upon the receipt of appropriate background checks. Upon offer of employment, you must grant permission for Preferred Family Healthcare to verify accuracy, legitimacy, and results in regards to the following conditions of employment:
Background check that includes criminal history and abuse/ neglect.

Motor vehicle driving record check.

Education and license/certification verification (if applicable).

Employment and/or personal reference checks.