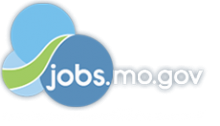 Job Information
People's United Bank

SR CREDIT ANALYST

in

MOBERLY

,

Missouri
Job Description:
THIS CAN BE A 100% REMOTE OPPORTUNITY
Take Your Career to the Next Level at LEAF
LEAF Commercial Capital, Inc. ("LEAF") is one of the nation's leading equipment leasing and finance providers. A subsidiary of People's United Bank. N.A., LEAF is a progressive employer headquartered in Philadelphia, PA, with locations in Baltimore, MD, Moberly, MO, Dallas, TX, and Southern California. At LEAF, we put people first, and we offer competitive pay, outstanding benefits, and a positive environment that rewards initiative, creative thinking, and teamwork with ample opportunities to advance.
The Credit Analyst reviews, analyzes and processes loan and lease credit applications and conducts credit investigations for mid-ticket size deals ranging from $250K-$2MM. They make proper investment decisions based on credit applications, business, and personal credit reports, public records, references and investment ratings. Refers to any investment recommendations for transactions above assigned credit authority to proper credit personnel.
PRIMARY RESPONSIBILITIES
• Processes credit applications up to the assigned level of credit authority and make prudent investment decisions.
• Refers to investment decisions for transactions above the assigned level of credit authority to proper credit personnel.
• Performs credit investigations and gathers routine credit information pertaining to leases and loans.
• Contact banks as needed to gather necessary references for credit investigations.
• Searches public records as necessary to obtain investment ratings.
• Analyzes financial statements and spreads on larger transaction sizes for 250K-2MM.
• Verifies existing customer exposure.
• Prepares credit write-ups for larger transactions.
• Reviews and approves collateral and vendors supplying equipment to be leased or financed.
• Accurately executes credit decisions in the system.
• Determines non-standard documentation requirements.
• Meets or exceeds credit decision turnaround time standards.
• Initiates verbal and written communication with the sales department, vendors and originators.
• Assists with department projects and other activities as assigned by the Manager.
• Assists with portfolio due diligence as needed.
• Adheres to all guidelines within the LEAF's credit policies and procedures.
• Performs other related duties as required or assigned, some of which may be essential to the position.
Job Requirements:
• BA/BS Degree, preferably in Finance, Economics, Accounting or Math.
• Formal credit training preferred.
• At least 7+ years of related experience preferred.
• Experience underwriting deals within the $250K-$2M range
• Equipment Finance/Leasing industry experience a plus.
• Good working knowledge of other departments such as Sales, Funding, Asset Management and Collections, and the interaction with the Credit Department.
• Good working knowledge of credit and underwriting principles and procedures as well as business concepts.
• Excellent underwriting analysis and investment decision-making skills.
• Excellent written and verbal communication skills.
• Strong organization and attention to detail with a sense of urgency and ability to work in a fast-paced environment
• Excellent ability to work independently but also as a team.
• Ability to correctly recognize and refer all pertinent information to persons with higher credit authority.
Posting Title:
Sr. Credit Analyst
Employment Type:
Full Time
Address 1:
1720 A CRETE ST
Location:
LEAF-MOBERLY MO
Work Schedule:
M-F
Auto req ID:
15526BR
Zip Code:
65270
City:
MOBERLY
State:
MO
15526BR
People's United Bank and its subsidiaries are equal opportunity and affirmative action employers EOE-Females/Minorities/Protected Veterans/Individuals with Disabilities. All qualified applicants will receive consideration for employment without regard to race, color, religion, sex, national origin, age, disability, veteran status or any other legally protected status.