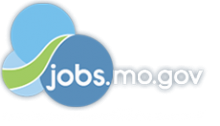 Job Information
Grinnell Mutual Reinsurance Company

SOUTHERN MISSOURI LOSS CONTROL SPECIALIST

in

Missouri
Conducts loss control research, collects data, surveys and photographs potential and current policyholder properties to identify and evaluate account risk exposures to assist commercial underwriting and the reinsurance division in their effort to evaluate risks for insurance coverage eligibility and rating purposes. Serves as a resource to policyholders as they develop loss control and safety programs to minimize frequency or severity of potential losses. Looking for candidates with experience as a Safety Coordinator/Specialist/ Loss Control in the industries of insurance, construction, agriculture or manufacturing.
Organizes, schedules, and conducts surveys of potential and current policyholder's operations both in person and via phone to evaluate potential risk exposures and hazards.

Surveys buildings or building design to determine compliance with national fire codes, OSHA standards, and other applicable codes and standards.

Analyzes and evaluates data collected in the field and compiles data into a loss control report making recommendations on findings. Submits required forms for file documentation.

Discusses potential hazards with the policyholder and makes recommendations for purchase, modification, installation, maintenance, and operation of loss prevention plan or system.

Develops plan with insured for implementing and administering loss control programs.

Collaborates with management and other loss control specialists to develop and present safety programs for insured accounts.

Provides training and/or assists in training programs at Grinnell Mutual schools (Agricultural Inspection School, etc.).

Performs other duties as assigned.

Bachelor's degree in occupational safety and health or related field or equivalent experience.

Knowledge of construction basics, appraisal methods, and common property hazards is required.

The ability to read, write, and speak English and Spanish proficiently is required depending on the service area. Must be able to create rapport and gather data both in person and via phone.

Demonstrate effective writing skills to develop quality loss control reports derived from information obtained through interviews of policyholders, physical surveys of risk operations and to communicate information in a written report to underwriting functions.

Knowledge and application of OSHA and NFPA standards is required.

Knowledge of products liability and product exposure evaluation is preferred.

Ability to evaluate general liability, product liability/completed operations, workers compensation, property, and fleet hazards/exposures and, when applicable, recommend proper safety controls to eliminate/control the hazard.

Ability to provide an elevated level of customer service, including delivering timely responses to reinsurance and/or commercial underwriting requests for loss control surveys and appraisals.

Ability to operate a digital camera to photograph policyholder's property while conducting survey.

Ability to use personal judgment, experience, known facts, and figures to make decisions and resolve problems.

Ability to manage multiple priorities and projects as required by business need.

Ability to function independently, be goal oriented, persuasive, and able to work in a team environment with limited supervision.

Ability to use general office equipment and demonstrate basic knowledge of Microsoft Office suite products including MS Word, Excel, Outlook, and PowerPoint.

Ability to maintain a valid driver's license and travel from the office located in the employee's home to Grinnell Mutual, Grinnell Mutual agent offices, or Grinnell Mutual insured locations. Overnight travel is required, with a multi-state region, approximately 40% of time depending on territory size. Ability to adhere to Fleet Safety Policy.

Ability to maintain regular and predictable schedule to meet the needs of our customers and provide adequate coverage during our core business hours.
Working conditions and physical effort
To perform this job successfully, an individual must be able to perform each job duty and responsibility satisfactorily. Reasonable accommodations may be made to enable individuals with disabilities to perform job duties and responsibilities.
The loss control specialist deals with many types of people, including challenging customers, which can be stimulating yet demanding and stressful.

The position is physically located in the employee's home office. The position requires an individual sit for extended periods of time and to drive on a frequent basis, including during inclement weather.

The position requires the employee to occasionally be exposed to wet/and or humid conditions, moving parts, fumes or airborne particles, toxic or caustic chemicals, and risk of electrical shock. Loss control surveys at job sites and on farm sites will frequently place the loss control representative in wet, muddy, and dirty conditions.

Ability to lift 50 pounds occasionally.

The position requires the employee to have close visual acuity ability to perform activities of role including written text, computer monitors, and small parts of machinery.

This position requires the employee to work in areas where personal protective equipment (PPE) may be needed.
This job description is not intended to describe, in detail, the multitude of tasks that may be assigned, but rather to give the employee a general sense of the responsibilities and expectations of his/her position. As the nature of the business demands change, so too may the job duties and responsibilities.
ID: 2019-1442
External Company Name: Grinnell Mutual Reinsurance
External Company URL: https://grinnellmutual.com
Telecommute: Yes