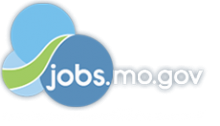 Job Information
Spectrum Healthcare Resources

Marketing Coordinator

in

Missouri
Spectrum Healthcare Resources has an opening for a Marketing Coordinator in St. Louis, MO. The primary responsibilities include:
Assists the Marketing Specialist in creating effective recruiting materials including ads, flyers, mailers and other recruiting campaign materials

Coordinates the placement of ads with the Operations team in various media including print, internet, and trade magazines, and ensures the postings are kept accurate and current

Assists in organizing job fairs and other recruiting events, including the promotional items and booth design and acts as a the point of contact for recruiting events

Assists in the development and coordination of multimedia packages – letters, brochures, videos, point-of-purchase displays – for particular assignments

Helps design direct mail programs, as dictated by the assignment, and monitors the roll-out of campaigns and checks for the level of success at conclusion

Develops draft advertising tests and layouts to present to the Marketing Specialist for review and approval

Assists in tracking spending and reconciles receipts and credit card spending

Assists in the purchasing of commonly used lists from state boards and scrubs every one against the appropriate "Black List" or no contact list

Researches potential media alternatives and potential marketing activities

Evaluates marketing results data to determine effectiveness of marketing strategies

Assists the Marketing Specialist in updating the Marketing shared folder on the S:/ drive

Assists with/provides back-up management of the Spectrum Website and Portal

All other duties as assigned
Qualifications/Experience:
Bachelor's degree in Marketing or related field preferred

Three (3) or more years of marketing experience

Advanced proficiency in various computer applications; must have experience with Adobe Creative Suite

Must demonstrate initiative and the ability to work independently with little supervision

Ability to handle stress

Must be able to prioritize multiple responsibilities and manage a large workload within tight deadlines

Ability to handle confidential data

Ability to adapt to change

Excellent problem-solving skills

Excellent communication skills (verbal and written, with an emphasis in grammar)

Must be highly customer service oriented

Superior organizational skills

Must be procedure and detail oriented, have excellent follow-up skills, and strive for 100% accuracy

Familiarity with modern office equipment, e.g. facsimile, copier, etc.
EOE Minorities/Women/Disabled/Veterans/Gender Identity/Sexual Orientation
ID: 2021-17652
External Company URL: www.spectrumhealth.com