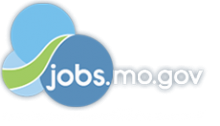 Job Information
Lumen

Lead Accountant, Nationwide

in

Missouri
About Lumen
Lumen is guided by our belief that humanity is at its best when technology advances the way we live and work. With 450,000 route fiber miles serving customers in more than 60 countries, we deliver the fastest, most secure global platform for applications and data to help businesses, government and communities deliver amazing experiences. Learn more about Lumen's network, edge cloud, security and communication and collaboration solutions and our purpose to further human progress through technology at news.lumen.com, LinkedIn: /lumentechnologies, Twitter: @lumentechco, Facebook: /lumentechnologies, Instagram: @lumentechnologies and YouTube: /lumentechnologies.
The Role
We have an immediate opening for a Lead Accountant Finance-Benefits Accounting that will be responsible for day-to-day accounting, analysis and reporting in the Employee Benefits Accounting area.
The Main Responsibilities
Preparation of reconciliations, journal entries and analysis of employee benefit accounts associated with our Pension Plans, Other Post-retirement Employee Benefit (OPEB) Plans, Long-term Disability Plan, Stock Compensation Plans, and other related employee benefit plans.

Preparation of employee benefit footnote disclosures for SEC annual and quarterly filings.

Preparation of the annual employee benefit plan financial statements and related audit support documents.

Analysis in conjunction with actuarial reports to verify employee benefit account balances and preparation of adjusting journal entries.

Develop various analytical models to analyze employee benefit results, trends, and forecasts.

Prepare monthly and quarterly variance analysis for benefit related expense and balance sheet accounts.

Evaluate and make recommendations to improve processes and internal controls.

Perform technical accounting research (i.e. research various FASB Statements, Interpretations, EITF's, SEC regulations) and make recommendations.

Develop and deliver presentations to senior management and stakeholders regarding employee benefit results or forecasts.

Contribute and collaborate as an active member of a team in achieving common goals, solving problems, developing "win-win" solutions, and assuming joint accountability for results/outcomes.
What We Look For in a Candidate
Bachelor's degree or higher in Accounting.

Seven to ten years of accounting experience in either public accounting or accounting department at a large company in industry.

Comprehensive knowledge of ASC 712, 715 and 718.

Strong ability to perform difficult analytical analysis.

Ability to perform accounting research (i.e. research various FASB statements, Interpretations, EITFs, SEC Regulations).

Ability to adhere to company deadlines with minimal supervision.

Willingness to learn and to collaborate in a team environment.

Excellent written and verbal communications skills.

Excellent problem solving and analysis skills.

Strong attention to detail.

Ability to prioritize and handle/coordinate multiple tasks at once

Utilize Excel to create spreadsheets and manage data and perform analysis related to audits
Preferred Job Qualifications
CPA preferred.

Experience with accounting for defined contribution plans, defined benefit plans, deferred compensation plans, executive life insurance, postemployment plans, healthcare plans, Rabbi Trust's and VEBAs.

Experience with SAP, E*Trade Equity Edge Online and Workiva.

Ability to analyze and document business processes to identify the sequential flow of tasks performed, who performs them and identification of process controls.

Strong questioning techniques (open ended, probing, clarifying, etc.) to understand internal and external benefit process flows.

Exceptional Interpersonal skills.
Requisition #: 245231
EEO Statement
We are committed to providing equal employment opportunities to all persons regardless of race, color, ancestry, citizenship, national origin, religion, veteran status, disability, genetic characteristic or information, age, gender, sexual orientation, gender identity, marital status, family status, pregnancy, or other legally protected status (collectively, "protected statuses"). We do not tolerate unlawful discrimination in any employment decisions, including recruiting, hiring, compensation, promotion, benefits, discipline, termination, job assignments or training.
Disclaimer
The above job definition information has been designed to indicate the general nature and level of work performed by employees within this classification. It is not designed to contain or be interpreted as a comprehensive inventory of all duties, responsibilities, and qualifications required of employees assigned to this job. Job duties and responsibilities are subject to change based on changing business needs and conditions.
Salary Range
Salary Min :
71460
Salary Max :
159120
This information reflects the anticipated base salary range for this position based on current national data. Minimums and maximums may vary based on location. Individual pay is based on skills, experience and other relevant factors.
This position is eligible for either short-term incentives or sales compensation. Director and VP positions also are eligible for long-term incentive. To learn more about our bonus structure, you can view additional information here. (https://jobs.lumen.com/global/en/compensation-information) We're able to answer any additional questions you may have as you move through the selection process.
As part of our comprehensive benefits package, Lumen offers a broad range of Health, Life, Voluntary Lifestyle and other benefits and perks that enhance your physical, mental, emotional and financial wellbeing. You can learn more by clicking here. (https://centurylinkbenefits.com)
Note: For union-represented postings, wage rates and ranges are governed by applicable collective bargaining agreement provisions.
Salary Range
Salary Min :
71460
Salary Max :
159120
This information reflects the base salary pay range for this job based on current national market data. Ranges may vary based on the job's location. We offer competitive pay that varies based on individual experience, qualifications and other relevant factors. We encourage you to apply to positions that you are interested in and for which you believe you are qualified. To learn more, you are welcome to discuss with us as you move through the selection process.