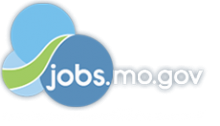 Job Information
Preferred Family Healthcare

Compliance Director

in

Liberty

,

Missouri
We're a Good Family to Know:
Preferred Family Healthcare (PFH) is a community-based healthcare organization that offers a full array of integrated services, serving more than 100,000 individuals each year in nearly 100 locations throughout Missouri, Oklahoma, Kansas and Illinois.
Our greatest reward has been the opportunity to serve families and communities in need for the past 40 years. At PFH, our future is brighter than ever! With changes in leadership, focused priorities and strong core values, PFH remains a "Good Family to Know!"
Your role at PFH:
As the Compliance Director you are responsible for developing and coordinating relevant and meaningful corporate compliance trainings and programs; Investigating and responding to reports of misconduct or non-compliance; Identifying trends and patterns of non-conformance with laws, regulations or corporate policies within the service line and developing, monitoring and implementing mitigation strategies in areas identified; Monitoring the effective implementation of corrective action plans and assisting with the revision of compliance reporting, investigation and appeal policies and procedures.
You will:
Compliance Policies, Procedures and Practices
Keep abreast of laws, regulations, corporate policies and procedures, best practices and monitor practices to identify areas non-conformance and work collaboratively with service line leadership and administration to implement best compliance practices in a meaningful and relevant way throughout the jurisdiction.

Regularly monitor service line compliance related activities and work with service line leadership and Compliance Managers to develop and implement mitigation strategies in regard to practices identified as being at risk for non-compliance and ensure maintenance of documentation.
Compliance Training and Education
Collaborate with Human Resources and the CCEO on development/modifications of orientation and annual core compliance training for PFH associates and contracted providers. Training should effectively educate associates and contracted providers on PFH compliance policies and procedures, reporting of possible breaches of PHI, and possible sanctions for violation. Core compliance trainings should be tailored to relevant audiences and learning styles.

Collaborate with Human Resources and the CCEO to identify associates in high risk compliance areas and additional compliance trainings that they will be required to complete. Develop metrics to regularly monitor high risk employees; ensuring they have completed required trainings and report to the Director of Compliance Administration on a regular basis.
Compliance Investigations
Timely investigate and/or respond to hotline calls, complaints, and reports of misconduct or nonconformance with laws, regulations or corporate policies.

Travel to sites to investigate matters by interviewing staff, persons served.

Oversee and monitor the effective implementation of corrective action plans related to sentinel events. Maintain documentation of corrective action plans management implements in response to other compliance related investigations or events.
Focused Auditing/Monitoring/Trending
Annually assess associates' knowledge of how to access PFH compliance policies and procedures and awareness of PFH's Code of Conduct and report to the CCEO.
Other Responsibilities
In collaboration with the Compliance Manager, regularly and strategically visit offices, attend employee functions and participate in office activities.
Plus, much more!
We think you'd be great for this role if you have:
Bachelor's degree from an accredited college or university.

Experience in Mental Health and/or Substance Use Disorder services, preferred.

Experience in healthcare related compliance, preferred.
You'll love being a part of our family because:
Our associates are our most valuable asset! We understand the role their satisfaction plays in the quality of services they provide. Through encouragement, our associates are empowered to optimize their strengths through ongoing training to ensure they are equipped and feel competent to serve our clients.
Our eligible associates enjoy some of the following PFH Perks:
Comprehensive medical, dental, vision, life insurance and disability plan options

Competitive 401(k) Retirement Savings Plan – up to 5% match!

Company paid basic life insurance

Paid Time Off Program for vacation, holiday and sick time

Emergency Medical Leave Program

Flexible Spending Accounts – healthcare and dependent child-care

Health & Wellness Program

Employee Assistance Program (EAP)

Employee Discount Program

Mileage Reimbursement

License/Certification Reimbursement
Our human resources team wants to let you know what's required:
Employment is conditional upon the receipt of appropriate background checks. Upon offer of employment, you must grant permission for Preferred Family Healthcare to verify accuracy, legitimacy, and results in regards to the following conditions of employment:
Background check that includes criminal history and abuse/ neglect.

Motor vehicle driving record check.

Education and license/certification verification (if applicable).

Employment and/or personal reference checks.