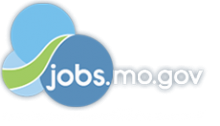 Job Information
TAD PGS, Inc.

Journeyman Human Resources Specialist

in

Kansas

,

Missouri
Journeyman Human Resources Specialist
Category: Administrative/Clerical
Description:
We have an outstanding career opportunity for anHR Assistantto join a leading Financial and Operations Solutions Company located inKansas City, MO.
Are you interested in working in a dynamic environment that offers opportunities for professional growth and new responsibilities?
Are you interested in helping clients drive alignment with their business, improve organizational and human resource performance and establish a culture focused on adding business value?
If you are seeking a role that offers you the opportunity to advise Government and Public Services (GPS) clients through critical and complex issues, while allowing you to develop personally and professionally, consider this opportunity.
Work you'll do:
As a HR Assistant (Staffing and Placement) in the Human Capital group you will:
Write clear, informative, streamlined internal and/or external job opportunity announcements for single and multi-grade opportunity announcements.

Properly apply bargaining unit requirements to announcements as required by client-specific agreements.

Post approved job opportunity announcements on both federal and non-federal job boards such as LinkedIn, Indeed, college boards, etc.

Monitor and manage job announcements.

Update job announcements based on business manager requests or changes to timeline.

Track and maintain applicant data in agency-specific systems.

Demonstrate a foundational understanding of the client environment and overall project scope.

Identify and solve problems using analysis, experience, and judgment.

Independently perform tasks with some guidance to execute a portion of the project scope.
What you need:
One (1) to three (3) years (minimum) of relevant experience.

More than three (3) years of federal human resources and personnel processing.

Delegated Examining Unit (DEU) Certification is a big plus.

Experience supporting federal government HR organizations.

Experience producing and presenting reports to executives.

Experience using Microsoft Word, Excel, PowerPoint and SharePoint.

Experience applying Human Resources principles, federal HR laws, regulations and policies relating to position management.

Ability to understand and respond effectively to complex or sensitive inquiries.

Experience working in teams and in a team environment that is process-oriented and deadline-driven.

Professional oral and written communication skills.

Relevant software or application skills to complete job successfully.

Problem solving and troubleshooting skills with the ability to exercise mature judgment.

Ability to obtain and maintain the required clearance for this role.

Bachelor's Degree
Company Description:
TAD PGS, INC. specializes in delivering secure, reliable and rapidly implemented workforce solutions to the U.S. Federal marketplace, including U.S. Government agencies and their prime contractors. With more than 50 years of experience, TAD PGS, INC. has earned a reputation for accountability, a value that government agencies and prime contractors both demand and deserve.TAD PGS, INC. sources professionals for the full spectrum of federal positions, from administrative to management, and those contracts requiring extremely niche-oriented technical skills and the highest levels of security clearance.VEVRAA Federal Contractor / Request Priority Protected Veteran Referrals / EOE Protected Veterans/Disability
Location: Kansas , MO
Minimum Experience (yrs): 1-3
Required Education: Bachelors Degree