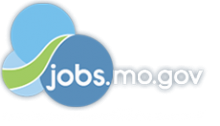 Job Information
SS&C Technologies

Tax Manager

in

Kansas City

,

Missouri
The speed of technology. The influx of data. Shifting regulations. Increased customer expectations.
That's where you'll find SS&C, helping clients find opportunity in ever-changing and complex customer, business, and regulatory requirements. Mastering complexity is a constantly changing and evolving challenge – one that only a few people can embrace and thrive upon.
If you see your opportunity in complexity , then we are the right fit for you.
Job Description:
Organizational Overview
The Corporate Tax Department is responsible for any tax matters that relate to the company or an affiliated entity (not employee tax matters). This would include the areas of corporate income tax, state income tax, capital and franchise taxes, business licenses, unclaimed property, sales and use tax, property tax, excise tax, and tax audits. The Tax Department also consults with the business on matters involving state registrations, mergers and acquisitions of businesses, reorganization of existing businesses, tax compliance matters, and business transactions and situations that could have tax implications to the company.
Role Overview
The Corporate Tax Manager is responsible for assisting in tax compliance, tax research, tax audits, and tax planning. The individual will be ensuring compliance with tax laws, working with management to develop tax planning strategies and working with tax software and other programs to streamline the tax function. The Corporate Tax Manager will supervise the staff with the Tax Compliance Department.
Responsibilities
Involved in tax compliance including registrations, preparing, reviewing and filing of Federal, state and local corporate tax returns.

Prepare and/or review of tax workpapers to support tax filings (tax trial balances, book/tax reconciliations, state apportionment schedules, etc.).

Work with various departments to gain understanding of book treatment for transactions to ensure appropriate tax returns positions.

Prepare and/or review quarterly projections and estimates of taxable income.

Support Tax Team on responding to federal, state and local tax audits and inquiries related to tax filings.

Research, document and review the Company's tax positions in regards to all areas of tax, including monitoring developments in applicable areas of the tax law to determine the impact to the Company's tax return position.
Qualifications
Bachelor's degree in Accounting and knowledge of accounting principles required. CPA and/or Masters of Taxation are preferred.

4 - 6 years of experience in work environment dealing with taxation matters, public accounting experience preferred.

Strong technical tax skills/knowledge, with an emphasis on U.S. corporate income taxation.

Experience with performing tax research using tax libraries.

Intermediate proficiency in MS Office software. Experience in tax preparation software (OneSource or GoSystems) is a plus.

Strong project management skills and time management skills.
Location:
Kansas City Missouri
SS&C is an equal opportunity employer and values a diverse and inclusive workplace. All qualified candidates will receive consideration for employment without regard to age, race, color, religion, genetic information, sex, sexual orientation, gender identity, national origin, disability status, protected veteran status, or any other characteristic protected by law. For more information about Equal Opportunity in the Workplace please click here (http://www.eeoc.gov/employers/upload/eeoc_self_print_poster.pdf) and here (https://www.eeoc.gov/employers/upload/eeoc_gina_supplement.pdf) . SS&C is committed to working with and providing reasonable accommodation to job applicants with disabilities. If you are a qualified individual with a disability and need an accommodation or accessibility assistance to complete the online application, please contact us at PeopleCenter@dstsystems.com for assistance.
SS&C is a global provider of investment and financial services and software for the financial services and healthcare industries. Named to Fortune 1000 list as top U.S. company based on revenue, SS&C is headquartered in Windsor, Connecticut and has 20,000+ employees in over 90 offices in 35 countries. Some 18,000 financial services and healthcare organizations, from the world's largest institutions to local firms, manage and account for their investments using SS&C's products and services.