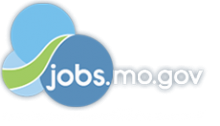 Job Information
Internal Revenue Service

TAX EXAMINING CLERK * PT SEASONAL *

in

Kansas City

,

Missouri
Summary
The U.S. Department of the Treasury has a distinguished history dating back to the founding of our nation. As the steward of U.S. economic and financial systems, Treasury is a major and influential leader in today's global economy. We have over 100,000 employees across the country and around the world. Come Join the Department of the Treasury and Invest in Tomorrow.See "Other Information" for Locations.
Responsibilities
WHAT DOES A TAX EXAMINING TECHNICIAN DO? IRS employs Tax Examining Technicians (TETs) in many areas throughout the Service. In the Wage & Investment Division (W&I) function, TETs assist management by providing oversight and direction, assigning case referrals, and answering taxpayer inquiries to resolve issues such as tax processing.WHAT IS THE WAGE AND INVESTMENT DIVISION? The Wage & Investment Division (W&I) serves about 122 million taxpayers who file upwards of 94 million returns each year. Key W&I objectives are to provide high-quality taxpayer assistance, and to enable taxpayers to transact and communicate electronically to file their returns, make payments and receive assistance. W&I partners with private organizations to provide assistance to such disadvantaged groups as elderly and low-income taxpayers.As a Tax Examining Technician, you will: Provide assistance on inquiries initiated by taxpayers by determining information needed to resolve inquiries, and researching pertinent tax data through IDRS, accounting records, telephone contact, IRS officials or other agencies;
Take corrective actions to close a case, such as adjusting taxpayer's account, recomputing tax liability, and preparing manual refunds;
Refer possible violations of tax law or cases requiring examination determinations or legal determinations of the tax code. If you are selected at a lower grade level, you will have the opportunity to learn to perform all these duties, and will receive training to help you grow in this position.WHERE CAN I FIND OUT MORE ABOUT OTHER IRS CAREERS? If you want to find out more about IRS careers, visit us on the web at www.jobs.irs.gov
Requirements
Conditions of Employment
Refer to Other Information
Click "Print Preview" to review the entire announcement before applying.
Must be a U.S. Citizen or National
.
Qualifications
You must meet the following requirements by the closing date of this announcement: BASIC REQUIREMENTS: Applicants must be at least 18 years of age or older, or at least 16 years of age or older, and meet one of the following: (1) have graduated from high school or have a certificate equivalent to graduating from high school; (2) have completed a formal vocational training program; or (3) have a statement from school authorities agreeing with the decision to pursue employment rather than continuing your education.GS-04 LEVEL:One (1) year or twelve (12 months) of general experience equivalent to the next lower grade (GS -03) in the Federal government. General experience - Progressively responsible clerical, office, or other work that indicates ability to acquire the particular competencies needed to perform the duties of the position to be filled. This may be paid or non-paid experience. ORTwo (2) years of education above the high school level (education may have been obtained in an accredited junior college, college, university, business, secretarial or technical school. ORA combination of education and experience equivalent to that described above.GS-05 LEVEL: One year or twelve (12) months of specialized experience equivalent to the next lower grade level (GS-04) in the Federal government. Specialized experience is experience that is related to the work of this position and has provided you with the competencies required for successful job performance. Examples of qualifying experience include experience performing a variety of miscellaneous tasks involving researching and processing financial documents, reviewing information and determining corrective action on accounts, researching for missing/unclear accounting information and reviewing financial documents submitted for completeness. OR A Bachelor's degree or four (4) years of education above high school in any field of study from an accredited college or university. ORA combination of education and experience equivalent to that described above.You may qualify by a combination of experience and education. Options for qualifying based on a combination will be identified in the online questions.
The experience may have been gained in the public sector, private sector or Volunteer Service. One year of experience refers to full-time work; part-timework is considered on a prorated basis.- To ensure full credit for your work experience, please indicate dates of employment by month/year, and indicate number of hours worked per week, on your resume.
Education
Additional Information
20 (Twenty) Positions are located in Wage and Investment, Submission Processing, Input Corrections Operation at the following: Kansas City, MO The anticipated start date is March 15, 2021
Conditions of Employment:
We offer opportunities for flexible work schedules. - A 1-year probationary period is required. - Must successfully complete a background investigation including an FBI criminal history record check (fingerprint check)
.- If you are a male applicant born after December 31, 1959, certify that you have registered with the Selective Service System or are exempt from having to do so
Go through a Personal Identity Verification (PIV) process that requires two forms of identification from the Form I-9. Federal law requires verification of the identity and employment eligibility of all new hires in the U.S.

Undergo an income tax verification and review of prior performance/conduct
.- Tour of Duty: Monday - Friday 6:00 p.m. -10:00 p.m. Part time
Eligible for health and life insurance.

Length of Season is 6-8 months.

File a Confidential Financial Disclosure Report within 30 days of appointment and annually from then on.

Have your salary sent to a financial institution of your choice by Direct Deposit/Electronic Funds Transfer.

Complete a Declaration for Federal Employment to determine your suitability for Federal employment, at the time requested by the agency

This is abargaining unit position.