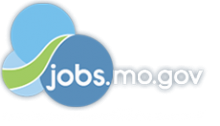 Job Information
Commerce Bank

Tax Associate

in

Kansas City

,

Missouri
Job Category:
Grade 06
---
Location: 1000 Walnut St, Kansas City, Missouri 64106
---
Job Expectations:
How would you like to work for a great company that offers career growth and values your skills and experience? For over 150 years, Commerce Bank has built a strong reputation as a "Super Community" bank and is recognized as an industry leader. In today's growing and competitive financial services industry, we look for creative and innovative solutions to meet the needs of our customers. To achieve our results, we recruit the best and brightest employees who ask, listen and solve to meet our customers' needs!Job SummaryThe Tax Associate will assist the West Region Tax Team with accurate and timely preparation, filing, assembly and administration of tax returns, including individual, gift, tax-exempt, partnership, estate and fiduciary returns with a primary focus on high net worth individuals. Compliance related responsibilities will include coordinating mailing of client organizers, scanning documentation into tax preparation software, maintaining organization of electronic files associated with each client, monitoring of deadlines and tracking of work status through maintaining the CCH Practice Management software. The Associate will be responsible for coordination of payments of balances due as authorized by clients and monitoring refunds and a local resource for technical tax research in a wide area of taxation. In addition, the Associate will be required to build relationships with internal and external partners and enhance the ability of The Commerce Trust Company to expand its trust/investment management opportunities with current and prospective clients. Education:- High School Diploma required- College degree preferred.Preferred applicants will have:- Experience in a public accounting, finance or legal firm is preferred- Tax return preparation experience preferred- Excellent analytical, technical and communication skills in a team and multi- location environment with high focus on client service- High level of organization and ability to efficiently complete multiple projects with limited supervision- Ability to efficiently monitor, execute, and complete multiple tax projects on an independent basis.- Strong computer skills required and the ability to work in a paperless tax preparation environment are preferred- High level of proficiency with Microsoft Office Suite, including advanced capabilities using Word and Excel - Strong skills on PC applications for tax preparation (CCH ProSystems) preferred
Time Type:
Full timeJoin our winning team.
If you're looking for something more than just another job, we're looking for you. We're searching for people with a make-it-happen attitude who also want to make a difference. At Commerce Bank, we take the time to really get to know our customers. Then we work together to help them achieve their goals. It's a great feeling. We are committed to always bringing our best, which means we are constantly looking for the best to join us. Does that sound like you?
Commerce Bank has been awarded numerous awards for our company culture. We have been included on distinguished lists such as Forbes' Best Midsized Employers, Forbes' Best Employers for Women, and Korn Ferry's Engaged Performance Award. You'll see the difference for yourself when you join the team.
Want to be notified of positions that fit your preferences? Follow these easy steps:
Create a Candidate Account at the top of the page by selecting "Sign In" upper right corner

Sign-up up for Job Alerts.

We'll contact you about positions that match your skills and interests!​
Commerce Bank is proud to be an Equal Employment Opportunity employer and believes that every individual should have the opportunity to work at a job for which he, she or they qualifies. We celebrate diversity and do not discriminate based on race, religion, color, national origin, sex, sexual orientation, age, gender, gender identity, gender expression, veteran status, disability status, or any other applicable characteristics protected by law.