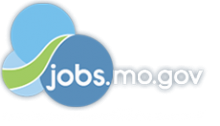 Job Information
Honeywell

Sr Intelligence Analyst

in

Kansas City

,

Missouri
Join a team recognized for leadership, innovation and diversity
The future is what you make it.
When you join Honeywell, you become a member of our global team of thinkers, innovators, dreamers and doers who make the things that make the future. Working at Honeywell isn't just about developing cool things. That's why all of our employees enjoy access to dynamic career opportunities across different fields and industries.
Are you ready to help us make the future?
Honeywell's Federal Manufacturing & Technologies business manages the U. S. Department of Energy's Kansas City National Security Campus in Missouri and New Mexico, manufacturing sophisticated mechanical, electronic and engineered-material components for our nation's defense system. Honeywell is on the leading edge of supplying engineering and manufacturing expertise for our nation's defense and national security. Visit kcnsc.doe.gov for more information about working for Honeywell at the Kansas City National Security Campus.
Key Duties and Responsibilities:
Serve as a senior multi-source intelligence analyst (IA) with a focus on science and technology (S&T) issues

Leverage experience in a United States Intelligence Community (IC) recognized intelligence practitioner core competency

Identify, research, synthesize, and analyze relevant technical and threat information across the spectrum of open-source and classified channels

Using intelligence analytic tradecraft methodologies and ethics, contribute to the production of project deliverables

Function as a project lead, as required and based on specialized expertise, which may involve responsibility for coordinating some of the work of specific individuals and providing direction to them in connection with intelligence projects

Cogently articulate pervasive threats and vulnerabilities in all products and to all stakeholders

Collaborate with counterpart IAs across the DOE enterprise and IC, as well as cross-functional stakeholders, to facilitate the exchange of best practices and intelligence information

Regularly engage division leadership and provide intelligence driven products to the business as required

Serve as briefer and discussion leader on areas of intelligence specialty and topic expertise

Products will be tailored to the task and will include formal and informal briefings, complex written products, decision papers, and leading stakeholder discussions

Attend professional development engagements related to the IC and key S&T topics, including training on IA tradecraft techniques, tactics, and procedures

May act as a direct customer interface on assigned projects

Develops project plans to identify resources necessary to deliver divisional objectives on schedule and within budget

Monitors the progress of projects, reports results, and initiates corrective action as required.

May perform other duties as required
You Must Have:
Five (5) or more years of cleared experience as an intelligence professional (IC, military, or cleared defense contractor) researching, writing, synthesizing, and analyzing/assessing multi-source information

Federal certification(s) from the IC or military in a professional intelligence core competency/discipline

Bachelors degree from an accredited institution

US Citizenship needed to obtain and maintain required US Dept of Energy "Q" level security clearance.
We Value:
Highly effective organizational, interpersonal, communication, and group leadership skills.

Proven ability in decision-making, problem solving, and influencing others

Certain positions within this classification may require a particular expertise or knowledge. This position values functional expertise in intelligence analysis with subject matter experience

Bachelors degree concentration in International Affairs, Political Science, Foreign Area Studies, or National Security Studies valued

Masters degree concentration in International Affairs, Political Science, Foreign Area Studies, National Security Studies, or a related research field valued
Additional Information
Category:Business Services

Location:14520 Botts Road, Kansas City, MO 64147 USA

Exempt

Must be a US Citizen due to contractual requirements.
Honeywell FM&T Overview
Honeywell is an equal opportunity employer. Qualified applicants will be considered without regard to age, race, creed, color, national origin, ancestry, marital status, affectional or sexual orientation, gender identity or expression, disability, nationality, sex, religion, or veteran status.