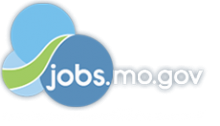 Job Information
Honeywell

Sr. Facilities Analyst

in

Kansas City

,

Missouri
The future is what you make it.
When you join Honeywell, you become a member of our global team of thinkers, innovators, dreamers, and doers who make the things that make the future. Working at Honeywell isn't just about developing cool things. That's why all of our employees enjoy access to dynamic career opportunities across different fields and industries.
Are you ready to help us make the future?
Honeywell's Federal Manufacturing & Technologies business manages the U. S. Department of Energy's Kansas City National Security Campus in Missouri and New Mexico, manufacturing sophisticated mechanical, electronic, and engineered-material components for our nation's defense system. Honeywell is on the leading edge of supplying engineering and manufacturing expertise for our nation's defense and national security. Visit kcnsc.doe.gov for more information about working for Honeywell at the Kansas City National Security Campus.
Duties and Responsibilities:
Coordinates and tracks progress on a portfolio of facilities projects, such as equipment installations and space rearrangements, supports and tracks facilities utilization, utilities, and conditions in support of factory and office operations.

Prepares reports, studies and other tracking mechanisms to assist with the overall management of the facility and infrastructure at the facility.

Prepares monthly reports from the CMMS System (Maximo) and supports efforts to enter new facility infrastructure equipment and facilities into the Maximo system.

Supports the management of the small project portfolio of projects (<$1M) through the planning, design, construction, and occupancy phase. Supports efforts to transition the project space into operating space, including coordinating new operation and maintenance requirements.

Provides updates on project status and other activities to management and with representatives of other divisions.
You Must Have:
Five or more years experience in facilities project management, utilities, space management (office and factory), budget tracking, and infrastructure maintenance coordination or related technical activities, including application of construction engineering principles and technology related to complex projects.

Working knowledge of database systems (Microsoft Access), Computerized Maintenance Management Systems (Maximo), Construction Document Management (ProCore), project scheduling, including generating statistics and reports used for general management presentations.

Bachelor's Degree or two additional years of direct work experience in lieu of a Bachelor's degree.
We Value:
Experience working with multiple internal customers on a single project

Good organizational and communication Skills

Experience in working with government facilities, contracting, and oversight.

Experience in cause analysis and issues management.

Experience working with landlord representatives and maintenance teams in leased facilities
Honeywell is an equal opportunity employer. Qualified applicants will be considered without regard to age, race, creed, color, national origin, ancestry, marital status, affectional or sexual orientation, gender identity or expression, disability, nationality, sex, religion, or veteran status.