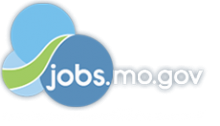 Job Information
Jackson County Missouri

Senior Residential Appraiser

in

Kansas City

,

Missouri
Job Duties:
Responsible for making field and office appraisals of more difficult and complex agricultural and residential, special purpose (condo's, coop's), and vacant properties.
Gathers, records, maintains and analyzes a variety of data such as zoning, asking and selling prices, income and building costs
Receives and investigates complaints about property assessments, makes reappraisals and submits recommendations at hearings.
Prepares and supports technical cases for the Board of Equalization hearings and State Tax Commission hearings.
Minimum Qualifications:
Must have a High School Diploma/GED.
Must have successfully completed courses or their equivalent in IAAO Courses I, II, III and Appraisal Institute classes in 1A1/8-1 Real Estate Principles, 8-2 Residential Valuation or 1A2 Basic Valuation Procedures.
Must successfully complete the Standards of Professional Practice Course.
Certified by the State of Missouri as a Residential Real Estate Appraiser in one year preferred.
Must possess a valid Missouri Drivers License. Submit to/pass pre-employment drug screen.
Department: Assessment
Grade: 180
Salary: $18.47/hour