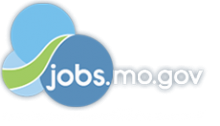 Job Information
Honeywell

Security Specialist II

in

Kansas City

,

Missouri
The future is what you make it!
When you join Honeywell, you become a member of our team of problem solvers, innovators, dreamers, and doers who make the things that make the future. Working at Honeywell isn't just about developing cool things. That's why all of our employees enjoy access to career opportunities across different fields and industries.
Are you ready to help us make the future?
Honeywell's Federal Manufacturing & Technologies business manages the U. S. Department of Energy's Kansas City National Security Campus in Missouri and New Mexico, manufacturing sophisticated mechanical, electronic and engineered-material components for our nation's defense system. Honeywell is on the leading edge of supplying engineering and manufacturing expertise for our nation's defense and national security. Visit kcnsc.doe.gov for more information about working for Honeywell at the Kansas City National Security Campus.
This position is located at the Kansas City National Security Campus in Kansas City, MO
Job Duties:
Plans, develops, and administers security procedures and training programs for classified or proprietary materials, products, services, documents and equipment

Assures that training and internal practices, procedures, and policies comply with National Nuclear Security Administration (NNSA)/Department of Energy (DOE) orders and any other applicable policies pertaining to security

Conducts audits, surveys, special studies, and prepares security plans and procedures

Familiar with all security requirements and policy

Interacts with NNSA, DOE HQTS, and other security leadership

May assume duties of Security Manager when Manager is absent from office

Prepares and assures the implementation of security polices and procedures, conducts investigations of unusual incidents involving security issues

Plans and coordinates the access controls to allow authorized personnel or visitor access to restricted records, materials, or areas

Plans, develops, coordinates, and presents security awareness training and education for security operations including protection force education and qualification, evaluates training program effectiveness, conducts job task analysis, security audits, surveys, and special studies, revises Post and General protective force orders

Coordinates activities related to security lock systems and maintains necessary records and inventories

Develops written documentation of Security, COMSEC, OPSEC, Job Aids, and local procedures

Coordinates with DOE to obtain rulings, interpretations, and acceptable deviations for compliance with regulations and orders

Represents team in meetings with management

Recommends and/or implements policies and procedures in support of management objectives

Develops and facilitates internal communications which may include processing and distribution of information through communications services

May perform other duties as required

You Must Have:

US citizenship needed to obtain and maintain required US Dept of Energy ""Q"" level security clearance.

Three (3) or more years of experience in law enforcement activities, security operations, security compliance or equivalent appropriate experience.

High School Diploma/GED

We Value:

Bachelor's degree in business, law enforcement education or training, or an appropriate field relevant to assigned duties

Excellent communication, organizational, analytical, and interpersonal skills

Knowledge of computer applications preferred
Honeywell is an equal opportunity employer. Qualified applicants will be considered without regard to age, race, creed, color, national origin, ancestry, marital status, affectional or sexual orientation, gender identity or expression, disability, nationality, sex, religion, or veteran status.