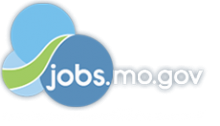 Job Information
Coates Field Service, Inc

Right of Way Supervisor

in

Kansas City

,

Missouri
Coates Field Service, Inc. is seeking an experienced Right of Way Supervisor for electric transmission and distribution projects located in Kansas City, MO. Only candidates with prior electric transmission project experience will be considered. Supervisory experience in Land Acquisition/Right of Way industry is required. This position will report directly to client's office to support the daily operations.
The successful candidate can prioritize constantly changing requirements related to matters of high confidentiality. The successful candidate will have advanced computer literacy and be well-versed in project database work and reporting, cloud file sharing applications, and adept at producing accurate deliverables on short notice.
Per Diem Available Active Missouri Real Estate License Required.
Overview of Duties:
Responsible for management and supervision of field office staff and operations

Maintains bank accounts for project and field office, reviews deposits, withdrawals, and other transactions

Liaise between in-house and contract project management, Engineering, Survey, Permitting, Construction and Environmental groups

Represents client at public meetings, regulatory hearings and other presentations relating to the project

Reviews and evaluates the work of all field office staff

Mediates and resolves issues that arise between landowners, agents, client, subcontractors

Assists Right of Way Agents by making calls on resistant property owners and/or complex ownerships and their representatives

Assures that project progress reports are prepared accurately and on schedule

Monitors project budget and prepares forecasts, expenses, milestones and other reports for client and Coates corporate office

Trains employees and assures that they understand and carry out their assigned duties

Instructs personnel on safety procedures

Provides quality control check on title reports, legal descriptions, other documents associated with the project

Meets with client on a regular basis to report on project and answer questions, resolve issues, provide summary reports

Responsible for security of field office and files

Testifies as expert witness in court during condemnation and other legal actions

Liaison between client and Coates corporate management

Monitors staffing and adjusts personnel numbers in response to workload, budget, and schedule

Audits project files at project end, assures accuracy and organization, transmits or transports files to client in requested format

Assists the Manager of Project Management with project updates, schedules, spreadsheets, Eminent Domain preparations and any other tasks, as assigned
Specialized knowledge/education required:
Previous electric transmission project experience required

Supervisory experience in Land Acquisition/Right of Way industry is required

Proficient with and possess working knowledge of applications such as Outlook, Excel, Word, Power Point, Adobe and Google Earth Maps including ability to learn and navigate company specific applications.

Ability to read, understand, explain and provide review of Engineering and Surveying mapping, alignment sheets, design plans, exhibits, drawings and profiles

In-depth knowledge of all aspects of land and right of way acquisition

Ability to manage diverse personnel in demanding environments

Knowledge of turnkey project management, from initial activities such as ownership research through negotiations, acquisition, relocation, construction, damage settlement, condemnation

Professional training and education in law, real estate, petroleum land management, ethics, project management preferred

Expertise in negotiations, conflict management, mediation

Ability to sit for long period of time in an office setting
Coates Field Service, Inc. is one of the nation's largest right of way consulting firms and works on behalf of energy transportation companies, electric transmission companies, state and local governments, and other similarly situated clients. Salary is dependent upon experience. Benefits offered.
Women, minorities, and veterans are encouraged to apply. Coates is an EOE. Benefits offered.