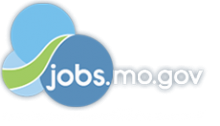 Job Information
Cedar Fair

Ride Operator - $15 hr.

in

Kansas City

,

Missouri
This posting is for al rides roles including ride Attendant, Ride Operator, Team Leads, Supervisor, Area Supervisor, and Operations Supervisor.
Convenient hours for anyone seeking an amazing part-time opportunity Our ambassadors are essential in leading activities that reflect and uphold our five core values of Courtesy, Service, Cleanliness, Safety and Integrity, while promoting diversity equity and inclusion within our teams. Our goal is not only to provide a safe and friendly atmosphere but to elevate the entertainment experience in Kansas City. Our team members are enthusiastic about their work because they create fun and memories of a lifetime for our guests every day! All roles include:
Paid Training

Free Uniforms

Free park entry (after 40 hours worked)

Employee Discounts

Flexible work schedule

Referral Bonuses
COVID Employee Safety Guidelines:
Following all updated CDC Regulations

Mask Requirements

Temp Checks prior to entering park

Social Distancing

Consistent Sanitation practices

Hand Sanitations Stations

Reducing Crowded Areas This policy applies to all terms and conditions of employment, including recruiting, hiring, placement, promotion, termination, layoff, recall, transfer, leaves of absence, compensation and training.
Worlds of Fun provides equal employment opportunities to all employees and applicants for employment and prohibits discrimination and harassment of any type without regard to race, color, religion, age, sex, national origin, disability status, genetics, protected veteran status, sexual orientation, gender identity or expression, or any other characteristic protected by federal, state or local laws. This policy applies to all terms and conditions of employment, including recruiting, hiring, placement, promotion, termination, layoff, recall, transfer, leaves of absence, compensation and training.
Operates ride and assists guests with boarding and exiting ride/attraction. Maintains cleanliness in various areas of the park.

Assist with testing equipment daily before opening the ride to guests

Restrict the number of guests on the loading platform to the number who can be seated on the ride

Ensure safe operation of ride

Assist with the loading and unloading of ride to include small children and guests with disabilities

Verify that safety restraints and belts are correctly secured before the ride is set into motion

Take appropriate action to answer or resolve guest questions and complaints

Measure children with height stick and enforce ride admission requirements

Record ride capacity and cycles

Give directions and deliver ride spiel using a microphone

Enforce ride restrictions and recommendations

Greets and observes guests boarding units to assure they are seated safely and prevent overcrowding.

Gives directions to guests regarding safety and operation of the ride.

Sweeps and cleans grounds using broom, mop, squeegee or hand, stores equipment and supplies in proper place.

Observes the ride/attraction for safety malfunctions/infractions while the ride is in transit.

Notifies supervisor of any malfunctions or special situations.

Assists in unloading and helping guests down steep stairs/bridge in an evacuation situation.

Regular attendance, ability to work with other people, good judgement.

Evaluates all Guests abilities and limitations in order to enforce ride asmission policy.

Provides guest service according to Cedar Fair standards when serving the guest or working with subordinates, including initiating guest interactions, answering questions and giving directions.

Maintains cleanliness and safety in assigned work area and performs all duties in compliance with Cedar Fair Safety guidelines and requirements and reports all unsafe or unusual conditions to supervision.

Meets scheduling availability requirements, including nights, weekends, and holiday periods to meet business needs.

Meets Cedar Fair's attendance requirements as outlined in Cedar Fair's attendance policies.

Adheres to Cedar Fair's Rules of Conduct including specific costuming and grooming standards as outlined in Employee Guidelines and other park/division specific policies and procedures.

Other duties may be assigned.
Qualifications:
Ability to work with a diversified work force

There are some rides that 15/16/17 year olds can operate.

Ability to work nights, weekends and holiday periods to meet business needs.

Ability to pass a mandatory (or random) drug test, per Company policy, unless prohibited by state or provincial law.

Ability to pass a background check, if 18 years of age or older, which may include, but is not limited to, credit, criminal, DMV, previous employment, education and personal references, per Company policy, unless prohibited by federal, state, or provincial law.
Street: 4545 Worlds of Fun