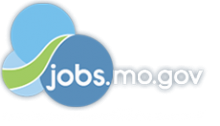 Job Information
Smithfield

Regional Human Resources Director

in

Kansas City

,

Missouri
Job Locations
US-IA-Des MoinesUS-IA-DenisonUS-MO-Kansas City
Your Opportunity
The Human Resources team is searching for ambitious personnel to join their everyday mission to discover, hire, and retain great talent. These personnel are the conduit for positive employee relations, performance management, and focal point for benefits/compensation. You would be instrumental in achieving Smithfield's goal to become the #1 consumer packaged goods company in the world!
The Regional Human Resources Director is responsible for the development and implementation of proactive human resource strategies for both union and non-union facilities. They provide management, direction and coordination of the Human Resource policies and programs covering the following HR Functions: labor relations, wage and salary administration, orientation and training, safety and health, benefits and employee services across multiple Smithfield manufacturing locations. This position also manages and implements human resources strategies by establishing department accountabilities, including talent acquisition, staffing, employment processing, compensation, health and welfare benefits, training and development, records management, safety and health, succession planning, employee relations and retention, AA/EEO compliance, and labor relations. The Regional Director is responsible for building strong partnerships with human resource and business leaders across the organization and requires extensive knowledge and demonstrated experience handling complex human resources and employee relations for multisite/multistate manufacturing facilities. This position provides leadership to field based human resource teams for assigned manufacturing facilities to ensure consistent execution of best practice processes, policies and programs in support of Smithfield's One HR objectives.
Core Responsibilities
Management/Supervision
Develop organizational strategies by identifying and researching human resources issues; contribute information, analysis, and recommendations to organization strategic thinking and direction; establish human resources objectives in line with organizational objectives.

Oversee human resource staff directly or through supervisors; plan, assign and review assignments; counsel staff; evaluate job performance and approve or recommend actions.

Be informed on all company initiatives and provide input for their successful implementation. To maintain and or improve a positive employee relations environment at the plants.

Manage all HR functions at the Plant to include; employee recruitment, orientation, training, labor relations, benefit & employee services, either through primary function or through performance of subordinates.

Policies, Programs and Procedures

Maintain and/or improve a positive employee relations environment at the plants. Attends all labor/management, safety and workers compensation meetings in the assigned plants. Keeps HR staff appraised as to the overall labor/management atmosphere in plants. Identifies current and potential labor problems and recommends measures for corrective action.

Implement and manage on-going policies, programs, and procedures to foster understanding of an improvement in management, supervisory or employee relations.

Counsel managers and/or supervisors concerning human resource policies and procedures; review and resolve issues.

Ensure administrative, management and production employee retention at the plant is maintained at an acceptable level.

Use knowledge, experience, and continuous interpretation of plant dynamics to help understand and determine the training and educational needs of the production, administrative and management employees.

Union Contract Interpretation & Negotiation

Promote and maintain satisfactory industrial and economic relations between the company and the Union. Administer grievance procedure and related provisions for collective bargaining agreements on a daily basis in the assigned plants.

Lead the collective bargaining process at the facility including driving the strategy, seeking approval and negotiating the Agreement.

Manage situations involving policy or contract interpretation.

Lead and mentor others to ensure consistent application of all such rules and policies.

Develop and implement innovative solutions to personnel and/or labor relations issues affecting the plant to mitigate any legal or compliance-related risks.

Maintain a positive labor and employee relations environment at the plant by counseling managers and employees on human resource policies and rules, identifying and resolving problems or recommending courses of action

The above statements are intended to describe the general nature and level of work being performed by people assigned to this job. They are not intended to be an exhaustive list of all responsibilities, duties, and skills required of personnel so classified. May perform other duties as assigned.
Qualifications
To perform this job successfully, an individual must be able to perform each essential duty satisfactorily. The requirements listed below are representative of the knowledge, skill, and/or ability required. Reasonable accommodations may be made to enable individuals to perform the essential functions.
Bachelor's degree (B.A.) from a regionally accredited four-year college or university in Human Resources, Business or related field and 10+ years of experience, required.

MBA, preferred.

PHR or SPHR certification desirable.

Minimum of 7+ years' experience in a position of leadership to include team development and management, required.

5+ Years of Labor Relations and Union Avoidance experience, required.

Knowledge of Federal, State and corporate employment regulations and policies (EEO, Wage and Hour, etc.).

Bi-lingual skills, preferred, including: Speaking, reading, writing, addressing groups and individuals, conducting investigations, counseling, training and mentoring.

Possesses specialized knowledge of HR systems, processes and procedures.

Proficient in Microsoft Office Suite (Word, PowerPoint and Excel), SAP/HCM and Payroll database software.

Ability to write reports, business correspondence, and procedure manuals.

Ability to effectively present information and respond to questions from groups of managers, clients, customers, and the general public.

Ability to define problems, collect data, establish facts, and draw valid conclusions.

Ability to collaborate and effectively communicate with individuals at all levels of the organization.

Strong verbal and written communication skills.

Must be able to travel up to 50% to 75% of the time.

Ability to work well with others in fast paced, dynamic environment.

Ability to be respectful, approachable and team oriented while building strong working relationships and a positive work environment.
Supervisory Responsibilities
Provides leadership and guidance to a Human Resources team.

Responsible for the overall direction, coordination, and evaluation of the Human Resources staff at multiple facilities.

Responsibilities include interviewing, hiring, and training employees; planning, assigning, and directing work; appraising performance; rewarding and disciplining employees; addressing complaints and assisting in providing appropriate resolutions.
Work Environment & Physical Demands
The work environment characteristics described here are representative of those an employee encounters while performing the essential functions of this job. Reasonable accommodations may be made to enable individuals with disabilities to perform the essential functions.
The majority of the time is spent in an office setting outside of the production plant. The plant environment will include wet or humid conditions (non-weather related), extreme cold and heat (non-weather related), working near moving mechanical parts, exposure to fumes or airborne particles, and chemicals.

Noise level in the work environment is usually moderate but can be loud when in the production area.
Careers and Benefits
To learn more about Smithfield's benefits, visit smithfieldfoods.com/careerbenefits
About Smithfield Foods
Headquartered in Smithfield, Va. since 1936, Smithfield Foods, Inc. is an American food company with agricultural roots and a global reach. Our 40,000 U.S. and 15,000 European employees are dedicated to producing "Good food. Responsibly. ® " and have made us one of the world's leading vertically integrated protein companies. We have pioneered sustainability standards for more than two decades, including many industry firsts, such as our ambitious commitment to cut our carbon impact by 25 percent by 2025. We believe in the power of protein to end food insecurity and have donated hundreds of millions of food servings to our neighbors in need. Smithfield boasts a portfolio of high-quality iconic brands, such as Smithfield ® , Eckrich ® and Nathan's Famous ® , among many others. For more information, visit www.smithfieldfoods.com , and connect with us on Facebook (https://www.facebook.com/SmithfieldFoods/) , Twitter (https://twitter.com/SmithfieldFoods?ref_src=twsrc%5Egoogle%7Ctwcamp%5Eserp%7Ctwgr%5Eauthor) , LinkedIn (https://www.linkedin.com/company/smithfield-foods) and Instagram (https://www.instagram.com/smithfieldfoods/?hl=en) .
EEO/AA Information
Smithfield is an equal opportunity employer committed to workplace diversity. All qualified applicants will receive consideration for employment without regard to race, color, religion, sex, sexual orientation, national origin, age, gender identity, protected veterans status, status as a disabled individual or any other protected group status or non-job characteristic as directed by law.
Connect With Us!
ID 2021-16280
Job LocationsUS-IA-Des Moines | US-IA-Denison | US-MO-Kansas City
Category Human Resources
Type Full-Time
FLSA Status Exempt
Shift Corporate - Day Shift