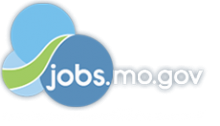 Job Information
Cornerstone Building Brands

Product Manager

in

Kansas City

,

Missouri
Product Manager
Kansas City, MO, USAReq #8654
Monday, April 5, 2021
Cornerstone Building Brands is the largest manufacturer of exterior building products in North America. Our comprehensive portfolio spans the breadth of the residential and commercial markets, while our expansive footprint enables us to serve customers and communities across North America. Our relentless focus on excellence combined with our ongoing commitment to innovation and R&D has driven us to become the #1 manufacturer of windows, vinyl siding, insulated metal panels, metal roofing and wall systems, and metal accessories. We believe every building we create, and every part of that building, positively contributes to communities where people live, work and play.
Responsible for the overall management of assigned product lines, including managing the product portfolio to optimize sales, gross margin profitability, and product assortment.Execute the product roadmap appropriate for the product lifestyle stage, and coordinate day-to-day activities for the product line across the organization.
RESPONSIBILITIES
Provide overall strategic direction for assigned product lines, including development of three-year product plans.

Drive new product development. This includes managing the NPD process, situation analysis (including industry trends, field and customer input, competitive gap analysis) to identify and confirm opportunities, positioning (product features and benefits, colors, pricing) and financial analysis (volume, price, costs, capital). Maintain a continuous flow of new products appropriate for marketplace requirements delivered according to the product launch calendar.

Manage product portfolio including new product development and ongoing evaluation of SKUs for potential changes or rationalization. Use lifecycle analysis, distribution and movement data, market research and market share/industry trends to ensure portfolio has necessary depth and breadth while maintaining financial effectiveness. Manage SKU rationalization processes.

Drive assigned product line to achieve gross margin targets.

Responsible for ensuring appropriate packaging and labelling for product.

Develop pricing guidance tools and processes to maximize overall product line profitability, taking into consideration legal guidelines, product positioning, current competitive situations and long-term competitive standing.

Be the focal point for all activities associated with product lines.

Frequent communication with management, customers, field sales, headquarters and plant operations, customer service, and other associates involved in the day-to-day "run the business activities".

Work with Marketing Communications to confirm product claims and detail product features and benefits for the development of sales tools.

Assist in defining the communications strategy.

Ensure production elements (parts for samples, color chips, etc.) are delivered to meet launch timetables.

Train Market Development Representatives and Siding sales organization and key customers on updates and changes to the product portfolio.

Coordinate (in conjunction with Technical Associates) competitive product testing to support product development and selling communications including requesting competitive samples from the field and working with engineering to determine suitable metrics.

As appropriate, effectively communicate learnings and implications to key audiences (Marketing Communications, Market Development/Field Sales, Customer Service, Operations).

Interact with Market Development Representatives, sales organization, and Marketing Communications as necessary to support selling initiatives including sales blitzes, tradeshows, local events, customer visits, and flawless installation support.

Interact with R&D and/or Engineering on code related issues.

Ensure product installation manuals are developed, disseminated and maintained as appropriate.

Performs other duties as assigned.
REQUIREMENTS
Education:Bachelor's degree in Marketing, Business Administration or comparable discipline or equivalent combination of education and experience required.
Experience:
Minimum of five years of business experience; three of which must have been in a Product management position.

Experience in building products industry (exterior products) strongly preferred, especially with similar customer base (RSI distributors, home centers) and generating pull-thru demand by working directly with decision-makers and influencers.
Skills/Abilities:
Highly developed verbal and written communication skills required.

Strong Analytical and planning skills.

Problem solving orientation required.

Effective in analysis, solution and presentation of marketing data required.

Ability to create and gain buy-in to strategic vision for assigned product lines.

Proven ability to influence and drive organization toward agreement and timely implementation of agreed-to activities.
Other:Position requires travel (30-40%).
Cornerstone Building Brands is an equal opportunity employer and does not discriminate against any employee or applicant for employment because of age, race, religion, color, protected veteran status, disability, sex, gender identity, sexual orientation or national origin.
Recruitment Fraud
We have been made aware of multiple scams whereby unauthorized individuals are using Cornerstone Building Brand's name and logo to solicit potential job-seekers for employment. In some cases, job-seekers are being contacted directly, both by phone and e-mail. In other instances, these unauthorized individuals are placing advertisements for fake positions with both legitimate websites and fabricated ones. These individuals are typically promising high-paying jobs with the requirement that the job-seeker send money to pay for things such as visa applications or processing fees. Please be advised that Cornerstone Building Brands will never ask potential job-seekers for any sort of advance payment or bank account information as part of the recruiting or hiring process.
Other details
Job FamilyMarketing

Pay TypeSalary
Apply Now