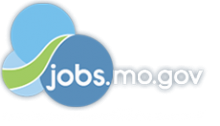 Job Information
Honeywell

Principal Enterprise Development & Innovation

in

Kansas City

,

Missouri
The future is what you make it!
When you join Honeywell, you become a member of our team of problem solvers, innovators, dreamers, and doers who make the things that make the future. Working at Honeywell isn't just about developing cool things. That's why all of our employees enjoy access to career opportunities across different fields and industries.
Are you ready to help us make the future?
Honeywell's Federal Manufacturing & Technologies business manages the U. S. Department of Energy's Kansas City National Security Campus in Missouri and New Mexico, manufacturing sophisticated mechanical, electronic and engineered-material components for our nation's defense system. Honeywell is on the leading edge of supplying engineering and manufacturing expertise for our nation's defense and national security. Visit kcnsc.doe.gov for more information about working for Honeywell at the Kansas City National Security Campus.
This position will be located in Kansas City, MO
Summary:
This position will focus on FM&T customers, missions and technologies to develop and refine strategies that will capitalize on a wide range of transformational opportunities. You will be responsible for executing a framework for driving value added initiatives, identifying new transformational offerings, market analysis, developing organic and inorganic strategies.
Summary of Duties:
Generate strategic opportunities for KCNSC that increase the value of the federal mission for the US Government

This can range from incremental efforts with near-term horizons to revolutionary efforts supporting new, disruptive needs

Secure new strategic opportunities, conduct and oversee implementation of concepts to business case development, working with peers, lines of business and leadership to convey compelling opportunity and gain approval

Develop and deliver informative, well-organized, executive-level presentations on strategic opportunities

Research and implement novel concepts using Lean Canvas, portfolio management and strategic gate review supporting tools targeting emerging government demands

Support the identification of mission risks, associated mitigation and burn-down plans with innovative/differentiated approaches

Interface with the Lines of Business, agencies and communities to capture and analyze voice of the customer to support and frame new concepts, identify derivatives

Leverage strategic and financial analyses to support validation of mission needs to substantiate strategies and potential

Support development of internal and corporate strategic and reporting materials

Lead mission segmentation of site identifying current assessments and future needs

Work with customers and the leadership team on special projects and presentations as needed

You Must Have:

US citizenship in order to obtain US Dept of Energy ""Q"" level security clearance

Bachelor's Degree in Engineering, Business, or Finance related field

Minimum of 7 years of experience with a mix of engineering and business operations

Minimum of 7 years of experience related to the development of new market concepts, strategic opportunities, and/or business development

We Value:

Advanced engineering degree and/or MBA a preference, but not required, PMP

A track record of leadership, innovation and creativity in the private sector

Highly knowledgeable of current events, national security, government policy, public interest, and can separate important events from noise

Motivated, passionate and eager to grow with the business

Comfortable in a highly entrepreneurial setting, able to take a project, identify and achieve milestones with minimal supervision; comfortable with ambiguity; able to identify problems and proactively seek out solutions

Articulate and comfortable with direct interaction with senior management and demonstrates ability to influence high-level decision makers

Dynamic, independent, high-level thinker who is not afraid to roll-up-their sleeves and deal with the day to day process work

Ability to positively react early to changes, while able to show flexibility as more is learned

Ability to translate a vision into concrete direction and plans

Proven oral and written cross-corporate communication and interpersonal skills; ability to absorb, validate, integrate and communicate complex, detailed technical, legal and business information in readily understood business terms.

Strong interpersonal and leadership skills to build credibility as a ""peer"" with all functions

Self-starter, team oriented, collaborative, diplomatic, and flexible
Honeywell is an equal opportunity employer. Qualified applicants will be considered without regard to age, race, creed, color, national origin, ancestry, marital status, affectional or sexual orientation, gender identity or expression, disability, nationality, sex, religion, or veteran status.