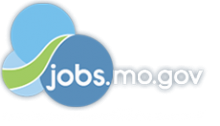 Job Information
FleishmanHillard

Plant Communications Manager, near Kansas City, KS

in

Kansas City

,

Missouri
Plant Communications Manager, near Kansas City, KS
Location: Kansas City
Job Code: 4221
# of Openings: 0
Description
The Opportunity
FleishmanHillard is a leading global communications firm, specializing in public relations, public affairs, marketing communications, social media, and creative content. FH delivers on the power of true, reflecting the firm's high values and unique ability to guide clients through a world demanding unprecedented authenticity and transparency.
FleishmanHillard believes a diverse team brings a wider range of personal and professional experiences and perspectives. We recognize that diversity and inclusion benefit our agency, our clients, and the communities in which we work and live. To that end, we strongly encourage applications from women, people of color, members of the LGBTQ community, veterans, and individuals with disabilities.
Our Automotive client has an exciting opportunity to lead communications efforts in their Fairfax, KS facility. The person will sit on site and be the primary communications representative for employees, the media, and the Fairfax community. The is a full-time opportunity with competitive pay and benefits.
Responsibilities
Develop plant communications plan to engage employees and help them understand their role in the business

Identify and manage critical issues and plant scheduling changes in partnership with plant leaders, corporate MFG/Labor team

Engage employee through multiple mechanisms including face-to-face meetings, newsletters, broadcasts, etc

Tailor corporate messages/announcements for plant employees and the community

Manage media relations and proactively place manufacturing

Help educate employees about vehicles so they can be strong product ambassadors

Media relations – Build media relationships through regular interaction and strategic storytelling

Community/government relations – Support plant leaders in building relationships with community leaders and government officials

Maintain a list of key contacts and support corporate grassroots initiatives

Charitable giving – Provide strategic guidance on giving and promote activities to internal and external audiences
Key Qualifications
BA in Communications or related field (Journalist, Marketing) and at least 5 years of professional experience

Experience in developing communications plans that drive business results in a corporate environment

Skilled in media / public relations with experience as a company spokesperson

Experience in crisis communications

Internal communications and employee engagement experience

Ability to deal with ambiguity and work in a dynamic environment

Ability to counsel and interact comfortably with senior leaders

Ability to manage multiple projects simultaneously

Self-directed or ability to work with minimal supervision, flexible and adaptable

Strong written and verbal communication skills

Interest and technical automotive knowledge helpful

Experience in manufacturing and labor communications – a plus
About FleishmanHillard
FleishmanHillard at http://fleishmanhillard.com specializes in public relations, reputation management, public affairs, brand marketing, digital strategy, social engagement and content strategy. We have been named PRWeek's Global Agency of the Year and Best Places to Work; a "Standout Agency" on Advertising Age's A-List; NAFE's "Top 50 Companies for Executive Women" for six years running; and among our firm's award-winning work we've taken home 5 Lions in the past two years at the Cannes International Festival of Creativity. We're also more motivated by what we can give than what we receive, and in our 70th year we've initiated a worldwide service commitment to support social inclusion in the communities in which we work and live.
About Omnicom Public Relations Group
Omnicom Public Relations Group at http://omnicomgroup.com is a global collective of three of the top global public relations agencies worldwide and eight specialist agencies in public affairs, marketing to women, fashion, global health strategy and corporate social responsibility. It encompasses more than 6,000 public relations professionals in more than 330 offices worldwide who provide their expertise to companies, government agencies, NGOs and nonprofits across a wide range of industries. Omnicom Public Relations Group delivers for clients through a relentless focus on talent, continuous pursuit of innovation and a culture steeped in collaboration. Omnicom Public Relations Group is part of the DAS Group of Companies, a division of Omnicom Group Inc. that includes more than 200 companies in a wide range of marketing disciplines including advertising, public relations, healthcare, customer relationship management, events, promotional marketing, branding and research.
If you need assistance reviewing career opportunities or completing an application, please email our careers team at mailto:careers@fleishman.com .
Please do not contact the office directly to apply – only resumes submitted through this website will be considered.