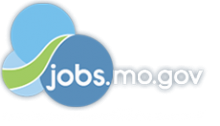 Job Information
unc health

Payment Systems Specialist, Wire

in

Kansas City

,

Missouri
Be part of something more.
A majority of our time is spent "at work." We believe that time most meaningful when it's spent around people who care about you and who challenge you. We hire people who know how to make good decisions, because we won't be constantly looking over your shoulder—you'll be empowered to do what's right for our customers. Most importantly, we're a partner. We partner with our associates to help them thrive personally and professionally. We partner with our communities and the organizations that support them. And, we partner with our customers to create an experience they won't find elsewhere.
Are you ready to be part of something more?
You're more than a means to an end—a way to help us meet the bottom line. UMB isn't comprised of workers, but of people who care about their work, one another and their community. Expect more than the status quo. At UMB, you can expect more heart . You'll be valued for exactly who you are and encouraged to support causes you care about. Expect more trust . We want you to do the right thing, no matter what. And, expect more opportunity . UMBers are known for having multiple careers here and having their voices heard.
The Payment Systems Specialist, Wires is a part of the Electronic Payments team that assists with the processing of incoming and outgoing wires that are exceptions or need repairs based on UMB documented procedures. Within the Electronic Payments environment, this team interacts with various UMB clients and internal partners to evaluate and process requests the ingoing and outgoing transfers of wire payments for domestic and international clients. With our robust training to provide extensive UMB and financial knowledge, the Trust Operations team provides trading support for our mutual fund and trust customers.
The Payment Systems Specialist, Wires each have a specific and impactful function for our clients and UMB to ensure requests of wire payments are processed accurately. The Electronic Payments team are subject matter experts that assist to reconcile and transfer funds in and out of accounts.
The Payment Systems Specialist, Wires is responsible for processing domestic and international wire payments for UMB clients across all lines of business that require exceptions or repairs. This position assists clients with any questions and issues they may face while creating an unparalleled client experience. The Payment Systems Specialist, Wires build and operate in multiple databases for system functionality from a Foreign Exchange and payment processing. They conduct investigations and provide resolutions for outstanding various accounts within UMB. You can expect a fast-paced environment with unpredictable scenarios while maintaining flexibility and adaptability to client needs. Our Payment Systems Specialist, Wires are motivated to be self-driven and enjoy the challenge of learning new skills while controlling the progression of their career. This role focuses money market transfers and account reconciliations for our customers while identifying efficiencies for the department.
The Electronic Payments team is about creating strong connections amongst its associates to develop and maintain a positive working experience. You are valued for who you are in a fun, professional setting. It is a smaller team that works closely together to ensure everyone is successful. Associates are supported and encouraged to work with their manager to develop roadmaps for opportunity within Operations and beyond.
How you'll spend your time:
You will use problem solving skills to determine what action needs to be taken to resolve issues for wires transactions.

You will need strong communication skills to make a positive client experience.

You will to have strong attention to detail to ensure correct funds are transferred into correct accounts.
We're excited to talk with you if:
3 years in Electronic Banking, Database Administration, or International/Foreign Exchange

Experience building system databases that support payment processing or comparable experience
UMB and its affiliates are committed to inclusion and diversity and provide employment opportunities to all employees and applicants for employment without regard to race, color, religion, sex (including gender, pregnancy, sexual orientation, and gender identity), national origin, age, disability, military service, veteran status, genetic information, or any other status protected by applicable federal, state, or local law. If you need accommodation for any part of the employment process because of a disability, please send an e-mail to talentacquisition@umb.com or call 816-860-7972 to let us know the nature of your request.
Who we are
We are more than a company. We are advisors, consultants, problem solvers, friends, community members, experts, and we are here to help you make the best of every moment with a financial foundation that can help you succeed.