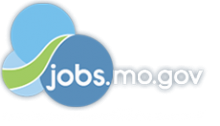 Job Information
UMB Bank

Operations Data & Process Analyst

in

Kansas City

,

Missouri
Be part of something more.
A majority of our time is spent "at work." We believe that time most meaningful when it's spent around people who care about you and who challenge you. We hire people who know how to make good decisions, because we won't be constantly looking over your shoulder—you'll be empowered to do what's right for our customers. Most importantly, we're a partner. We partner with our associates to help them thrive personally and professionally. We partner with our communities and the organizations that support them. And, we partner with our customers to create an experience they won't find elsewhere.
Are you ready to be part of something more?
You're more than a means to an end—a way to help us meet the bottom line. UMB isn't comprised of workers, but of people who care about their work, one another and their community. Expect more than the status quo. At UMB, you can expect more heart . You'll be valued for exactly who you are and encouraged to support causes you care about. Expect more trust . We want you to do the right thing, no matter what. And, expect more opportunity . UMBers are known for having multiple careers here and having their voices heard.
The Operations Data & Process Analyst is part of the Trust Operations team that focuses on department process improvements and is cross trained to assist with any position within the Trust Operations realm. Within the Trust Operations environment, this team interacts with various UMB clients and internal partners to evaluate and process requests the ingoing and outgoing transfers of assets including unique and alternative investments. With our robust training to provide extensive UMB and financial knowledge, the Trust Operations team provides trading support for our mutual fund and trust customers.
The Operations Data & Process Analyst is a specific and impactful function for UMB Operations to provide technical innovation for manual processes. The Trust Operations team are subject matter experts that assist to reconcile and transfer funds in and out of accounts.
The Operations Data & Process Analyst is responsible for dissecting operations processes to determine where there is opportunity for efficiency improvements. Determining where improvements should be made, this position provides technology solutions for those improvements. The Operations Data & Process Analyst Senior also deploys amongst other teams within the Security and Electronic Payment Operations area to assist with any teams and positions that need additional help. You can expect a fast-paced environment with unpredictable scenarios while maintaining flexibility and adaptability to Operation's needs. Our Operations Data & Process Analyst are motivated to be self-driven and enjoy the challenge of learning new skills while controlling the progression of their career. This role focuses on the constant process improvement of our Operations department.
The Trust Operations team is about creating strong connections amongst its associates to develop and maintain a positive working experience. You are valued for who you are in a fun, professional setting. It is a smaller team that works closely together to ensure everyone is successful. Associates are supported and encouraged to work with their manager to develop roadmaps for opportunity within Operations and beyond.
How you'll spend your time:
You will use problem solving skills to determine what areas of manual processes can be more efficient and what technology would be used for the new efficiencies.

You will need strong communication skills to inform teams of process updates to ensure everyone understands and is on the same page. Along with communicating with varying levels of associate due to where you could be assisting for Operations.

You will to have to be flexible in day to day responsibilities due to assisting several teams in a short time.
We're excited to talk with you if:
4 to 6 years of processing analysis and modeling experience

Bachelors Degree or equivalent experience

Any combination of education, skills, and experience that will provide an equivalent background
UMB Financial Corporation is an equal employment/affirmative action employer. If you need accommodation for any part of the employment process because of a disability, please send an e-mail to talentacquisition@umb.com or call 816-860-7972 to let us know the nature of your request.
Who we are
We are more than a company. We are advisors, consultants, problem solvers, friends, community members, experts, and we are here to help you make the best of every moment with a financial foundation that can help you succeed.