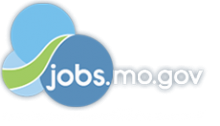 Job Information
Bank of America

Investment Management Specialist

in

Kansas City

,

Missouri
Investment Management Specialist
Kansas City, Missouri
Job Description:
Business Overview
MerrillLynch Wealth Management is a leading provider of comprehensive wealth management and investment products and services for individuals, companies, and institutions. Merrill Lynch Wealth Management is one of the largest businesses of its kind in the world specializing in goals-based wealth management, including planning for retirement, education, legacy, and other life goals through investment advice and guidance.
Job Description
The Investment ManagementSpecialistis responsible for supporting the Financial Advisor(s) and/or AdvisorTeam(s)overallinvestmentmanagement philosophy through executing on portfolio analysis and sharing expertise in a wide range of investment product areas. Ensure risk profiles, goals, objectives and asset allocations are aligned and reflectedproperlyfor each client. Deliver full range of investment products andservicesacross the enterprise ensuringalignmentto client goals and strategies while leveraging specialists and applicable investment managementtoolswhere appropriate. Partner withinternalspecialists todeliverholistic investment solutions by identifying targeted investment strategies. Assist in the preparation ofclient performance review reportsto measureprogressto goals.
Role Responsibilities
•Analyze and understand Merrill and third partyresearch
•Monitor and respond to market and non-financial currentevents
•Effectively navigate proprietary planning and investment management tools
•Deliver investment management, including but not limited to investment proposal, CRC, etc.
•Monitor and analyze book pricing internally for FA team
•Convey pricing to ensure client's understanding of the value of adviceandaccompanyingsolutions
•Deep understanding of the CIO philosophy & ongoing monitoring of strategy changes based on current marketenvironment
•Monitor and manage client portfolios to align with client goals, objectives, risk tolerance and timehorizons
•Research portfolio recommendations for Investment Committeereview
•Prepare materials and coordinate weekly InvestmentCommitteemeetings
•Proactively review and manage team proprietary models to align with the InvestmentCommitteedecisions
•Manage ML Onevariances/enrollments/updates/withdrawals/terminations
•Serveas Primary/LeadTeamMember forprocessing PIA trades in Portfolio
•Processing of all trades (discretionary ornon-discretionary)
•Create analytical reports forFAstoreviewclient investment portfolio performancesagainstmarketreturns
•Propose client recommendations/changes based on client goals, risk tolerance, timehorizonandobjectives
Qualifications
•Series7, 63/65 or 66 or equivalent; mustobtainall state registrations in support of Financial Advisor(s) and AdvisorTeam(s) If Series7, 63/65 or 66 or equivalentare not currently held, must be obtained within a specified timeframe to be eligible for Specialist position.
•SAFEACT Registration; ADV-2BRequired
•Obtainand/or maintain at least one firm approved designation
•Possessand demonstrate strong communicationskills
•Thorough knowledge and understanding of thesuiteof Wealth Management products andservices
•Stronganalytical andportfoliomanagement skills with the ability to identify trends and implementinvestmentstrategies to increase growth andmitigate risk
•Ability to make sound decisions by having a deep understanding of investment managementbestpractices andpolicies/procedures
•Ability to identify client needs and concerns, and articulate appropriate approach to align solutions to goals in asuitableandcontrolledway
Please be advised that under current company policy, Merrill Lynch does not sponsor a visa petition or other work authorization, nor will the company provide relocation assistance, for this position.
Shift:
1st shift (United States of America)
Hours Per Week:
40
Learn more about this role
Full time
JR-21024397
Manages People: No
Travel: No
Manager:
Talent Acquisition Contact:
Referral Bonus: