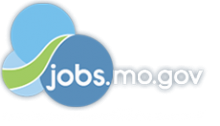 Job Information
Hallmark

Investment Accounting Analyst - Charitable & Crown

in

Kansas City

,

Missouri
Investment Accounting Analyst - Charitable & Crown
Apply now »
Date: Apr 11, 2021
Location: Kansas City, MO, US, 64108
Company: Hallmark
Posting End Date: 03/10/2021
Number of Openings: 1
HALLMARK - WHEN YOU CARE ENOUGH YOU CAN CHANGE THE WORLD
Come join us. You'll add value to one of the world's most iconic consumer brands and be part of our company with a life-affirming purpose to inspire meaningful connections. Our products, content and experiences aim to enrich all lives by making a genuine difference in every life, every day, and our business is focused on bringing the value and relevance of Diversity and Inclusion to every brand, product and person we touch. Our overarching enterprise D&I Framework and plans demonstrate our belief and value in having a diverse and inclusive workforce. Hallmark's D&I efforts will continue to represent ongoing progress and reinforce our commitment, as will our intentional focus on bringing more diverse talent into our business and onto our teams. Hallmark has been recognized as one of Forbes and Statista 2020 Best employers for Diversity, Women and New Graduates.
Charitable and Crown operates a private trust company that manages a sophisticated investment portfolio, financial reporting, tax compliance and other services for its clients. Clients include individuals, partnerships, corporations, trusts and private foundations. Working in the accounting area of Charitable and Crown has a similar feel to working in a small public accounting firm, while at the same time offering the benefits of working for a large corporation like Hallmark. There are always new issues that offer the opportunity to learn.
We are seeking an enthusiastic, skilled Investment Accounting analyst to join our growing team. This role is for someone with a love of numbers and a keen eye for attention to detail. Strong communication skills are essential as is your flair to work in a fast-paced environment. Responsibilities include:
Oversee the daily investment communications between organization and investment managers.

Record and process investment transactions and track market value of individual investments.

Prepare monthly reporting packages for several entities in the organization.

Review and record company expense reports and ensure adherence to company policy.

Support client needs/ad-hoc internal requests

Communicate effectively and timely via email, phone and meetings

Assist with special projects as necessary

Work well under pressure

Examine a variety of accounting documents to verify accuracy of computations

Ensure transactions are in accordance with applicable authority, policies, procedures and recorded consistently
We are a fast-paced office with a commitment to providing a high level of service to all of our clients. This means you must be able to autonomously organize and prioritize multiple assignments in a changing environment while keeping a positive and professional attitude. Flexibility must be practiced constantly while coordinating changes across multiple schedules; effective communication between you and the team is essential to maintaining different levels of importance for various tasks. The work can be very confidential in nature, so consistent good judgment about what can and cannot be shared is essential.
We work with a high degree of collaboration, communication, urgency, and need someone who can multi-task across both projects and maintaining day-to-day activities. High degree of personal leadership is just as important as your technical, organizational, communication and people skills. We need a self-starter who can stay one-step ahead and help our team succeed.
The Investment Accounting Analylst will work with a team of professionals, and learn from a variety of people of varying educational backgrounds including legal, tax, and investment. Our Accountant needs to bring energy, a positive attitude and a deliver results in a way that everyone says "I want to work with that person!"
Interested? Follow the application instructions below to apply.
APPLICATION INSTRUCTIONS:
You must show how you meet the basic qualifications (listed below) in a resume or document you upload, or by completing the work experience and education application fields. Accepted file types are Microsoft Word (DOC or DOCX), PDF, HTML, or TXT.
Basic Qualifications
2 years' experience in professional office environment

Experience with Microsoft Office (Word, Excel, PowerPoint, Outlook)

ERP System experience

Experience with accounts payable or general ledger accounting
Preferred Qualifications
Bachelor's Degree in Business, Accounting or Finance

Accounting and/or investment experience within a financial services firm, family office or trust company

Understanding of investment partnership and/or investment accounting

Strong written and verbal communication skills

Excellent organizational and prioritizing skills, with ability to multi-task, meet deadlines and accurately manage details while working both independently and with a variety of people

Maintains confidentiality and demonstrates mature judgment about what can be shared
In compliance with the Immigration Reform and Control Act of 1986, Hallmark Cards, Inc. and its subsidiary companies will hire only individuals lawfully authorized to work in the United States. Hallmark does not generally provide sponsorship for employment. Employment by Hallmark is contingent upon the signing of the Employment Agreement, signing of an agreement to arbitrate in connection with the Hallmark Dispute Resolution Program, completing Form I-9 Employment Eligibility Verification, passing the urinalysis drug screen, education verification and satisfactory reference checks.
BENEFITS AND PERKS:
At Hallmark, we help people feel connected to what matters. That's true of our employees, just as it is our consumers. Providing benefits that support the lives and wellbeing of Hallmarkers is among the most important investments the company makes.
Hallmark benefits are designed to give you choices. Wherever you are in life, we want you to find the benefits that are right for you and your loved ones. Explore the Hallmark Benefits Guide (https://corporate.hallmark.com/wp-content/uploads/2018/10/Hallmark_Benefit_Guide_Corporate.pdf) to learn more.
Hallmark is an equal opportunity employer. All qualified applicants will be considered for employment without regard to race, color, religion, sex, age, pregnancy, national origin, physical or mental disability, genetics, sexual orientation, gender identity, veteran status, or any other legally-protected status. Principals only please.
Nearest Major Market: Kansas City
Job Segment: Accounts Payable, Accounting, Investment, Finance
Apply now »
Find similar jobs: