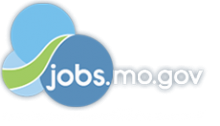 Job Information
H&R Block

Information Governance Analyst

in

KANSAS CITY

,

Missouri
375797BR
Title:
Information Governance Analyst
What you'll do... :
We're looking to add a detail-oriented and collaborative Information Governance Analyst to our growing team of driven professionals. As an Information Governance Analyst, you will play a key role in H&R Block's ability to make smarter, data-backed business decisions. You should have a strong sense of being able to dissect existing systems and data assets help to form and execute our information governance framework, policy, standards as we build our enterprise information governance program.
Establish and enforce enterprise data policies, standards, practices and processes according to best practices and the enterprise information governance framework areas such as information architecture, data quality, data development lifecycle, master data management, information lifecycle management, sensitive data management and stewardship.

Directs the development of strategies, policies, principles, procedures, standards and metrics.

Completing detailed research, analysis and providing improvement recommendations for information governance and data quality programs.

Leads, motivates and facilitates cross-functional teams in the development of information and data governance initiatives.

Collaborates with Business Owners to bring new data assets through our data development lifecycle processes to ensure data assets are managed in the information governance framework.

Convene and manage Data Governance work groups to execute prioritized data governance activities, develop KPIs, compliance monitoring, and to address critical data issues.

Develop and maintain corrective action plans with key business partners and data stewards.

Assist in the designing, implementing, and maintaining reports, dashboards, and visualizations to ensure proper communication of the Data Governance program performance.

Monitors the use of data to ensure careful control and effective use to achieve enterprise objectives.

Monitors and researches external trends in advancing technologies, data strategies at other companies/industries, and external data organizations for improvement ideas.
Job ID:
375797BR
Address1:
ONE H&R BLOCK WAY
City:
KANSAS CITY
State:
Missouri
Employee Type:
Regular
It would be even better if you also had... :
Experience analyzing data in one or more tools (CloudPak for Data, Looker, Tableau).

Experience with programs used for data profiling and monitoring data quality (Ex. Information Analyzer).

Knowledge of industry standards and regulatory requirements (EX. 7216, CCPA, GDPR)

Exposure to Design Thinking or similar UX processes and philosophies.
What you'll bring to the team... :
Education:
Bachelor's degree in a related field or the equivalent through a combination of education and related work experience.
Work Experience:
On track for obtaining an Information Governance Certification such as ARMA Information Governance Professional (IGP).

Knowledge of industry standards and regulatory requirments (EX. 7216, CCPA, GDPR)

Experience with programs used for data profiling and monitoring data quality (Ex. Information Analyzer).

Experience analyzing data in one or more tools (CloudPak for Data, Looker, Tableau).

Experience using Microsoft office tools.

Active with professional network and development.

Demonstrates the following leadership skills: effective communication, time management, relationship/rapport building, advanced program managment, conflict/change management, senior leadership presentation and influencing skills, and drives innovation.

3 years Minimum related work experience
Posting Title:
Information Analyst
Job Family:
Corporate Analytics