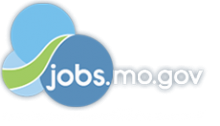 Job Information
Honeywell

Human Resources Manager

in

Kansas City

,

Missouri
The future is what you make it.
When you join Honeywell, you become a member of our global team of thinkers, innovators, dreamers, and doers who make the things that make the future. Working at Honeywell isn't just about developing cool things. That's why all of our employees enjoy access to dynamic career opportunities across different fields and industries.
Are you ready to help us make the future?
Honeywell's Federal Manufacturing & Technologies business manages the U. S. Department of Energy's Kansas City National Security Campus in Missouri and New Mexico, manufacturing sophisticated mechanical, electronic, and engineered-material components for our nation's defense system. Honeywell is on the leading edge of supplying engineering and manufacturing expertise for our nation's defense and national security. Visit kcnsc.doe.gov for more information about working for Honeywell at the Kansas City National Security Campus.
This position will be located in Kansas City, MO
JOB DUTIES:
Summary: This role will lead HR strategies with cross-functional teams and leaders to broker HR services and actively engage in staffing, organizational development, talent management, coaching and direct employee interaction and employee relations issues. This role will provide expertise and support of complex initiatives and resolve diverse business issues. Selected candidate will build upon and rely on their HR functional expertise and effectiveness to align critical human resources principles with business objectives. This role will act as team leader for one or two HR Generalists.
Responsibilities/Duties:
Provide HR support for the business while partnering with cross-functional teams and leaders and leveraging HR functional expertise to support critical human resources objectives

Acts as a HR liaison to divisional units

Resolves complex issues related to the development and implementation of HR processes, ensuring compliance with state and federal laws and regulations

Provides information and orientation regarding Human Resources programs and policies

May act as Human Resources Division project leader on special projects/programs

Increase the overall performance of the organization by creating strong interactive partnerships with client groups

Build a workforce that creates a competitive advantage by recruiting, developing and retaining top talent

Drive continuous improvement and lead change in a premiere Human Resources organization

Provides a broad range of HR support actions for achieving business objectives including change management, leader effectiveness, organizational design and employee engagement

Leads investigations and makes recommendations for associated actions and resolution of allegations of discrimination, sexual harassment, and unfair treatment

Knowledgeable of CBA and works to resolve union and management issues and coordinates grievance meetings
You Must Have:
U.S. citizenship in order to obtain and maintain US Dept of Energy Q-level security clearance.

Minimum of seven years in Human Resources with demonstrated project leadership experience

Bachelor's degree required - prefer in an appropriate field such as human resources, organizational behavior, business administration and/or a Master's degree
We Value:
Prior experience in a Human Resources Generalist role preferred, with history of effectively resolving employee relations issues

Demonstrated expertise in effective interpersonal skills including interviewing, counseling, and group presentations

Excellent written and verbal communication skills. Demonstrated leadership skills including the ability to influence at varying levels across the organization and work effectively with all levels of employees

Able to handle multiple priorities and navigate in a highly matrixed environment finding the correct balance between demand and capacity when establishing priorities for the organization

Working knowledge of government laws, regulations, and legal decisions affecting employment
Honeywell is an equal opportunity employer. Qualified applicants will be considered without regard to age, race, creed, color, national origin, ancestry, marital status, affectional or sexual orientation, gender identity or expression, disability, nationality, sex, religion, or veteran status.