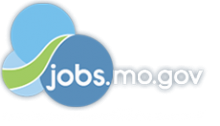 Job Information
TricorBraun

Human Resources Manager

in

Kansas City

,

Missouri
The Company
TricorBraun is a global packaging leader, with more than 1,100 team members working from 50 locations throughout the Americas, Europe, and Asia.
As North America's largest distributor of primary packaging, we provide innovative solutions to customers from a wide variety of industries. Our award-winning Design & Engineering team provides creative, custom packaging solutions, for cutting-edge start-ups to the world's most iconic brands. And as one of the largest purchasers of packaging in the world, we leverage our global supply chain expertise to provide cost-effective solutions for our customers.
Since our company was founded in 1902, we have continually evolved to meet our customers' needs. Our substantial growth, both organic and through strategic acquisitions, enables us to provide unlimited opportunities for team members to develop and succeed.
We are focused on being the Best Place for the Best People in Packaging—it is the foundation of our strategy and of our success. Join us as we work together to build the undisputed global packaging leader.
Our Operating Principles
We are working together to build the undisputed global packaging leader. We will achieve this objective through the pursuit of five core operating principles:
We exist to serve customers. All team members are here to serve the customer. We deliver exceptional products and services to our customers.

We create the best place for the best people. The team with the best players wins.

We deliver results. We are committed to delivering results for customers, team members, supply partners and shareholders.

We get things done. We keep things simple and do them quickly.

We do things the right way, always. Winning only counts if done the right way.
The Role:
The Human Resources Manager is responsible for managing HR activities while supporting the business growth including developing and implementing a full range of human resources programs while providing leadership in the implementation of various strategic and operational human resource initiatives. Likewise, they will ensure the linkage of HR strategies with business objectives while being responsible for assuring that HR programs, policies and activities are developed and delivered in an effective and timely manner. This role is for the human resources support on the West Coast. This includes but is not limited to, employee relations, leave management, performance management and recruiting.
The Requirements
To be a good fit for this opportunity you will have:
Bachelor's degree in Human resources or a related field of study with 5-7 years of Human Resources experience.

In-depth knowledge of the full range of Human Resource functional issues, including Compensation and Benefits, Succession Planning, employee relations and HR administration.

Strong written and verbal communication, interpersonal, and relationship building skills.

Ability to make recommendations to effectively resolve problems or issues by using judgment that is consistent with standards, practices, policies, procedures, regulations or government law.

Ability to raise issues proactively and in a timely manner
Why TricorBraun
Career opportunities -- We are a stable and growing company offering a product that is widely recognized and useful. That means that across our organization we have plenty of ways to help people who are looking to grow and succeed. If you've got the drive to get out there and grab it, you'll find lots of opportunity here.
Training and development -- Our commitment to your career development helps to set us apart as an employer. We want to enhance your potential, both for your personal development and as a contributor to our firm. That's why we provide every opportunity to expand your skills, knowledge, and experiences through formal education, leadership development opportunities, and informal one-on-one coaching and mentoring from your TricorBraun colleagues.
Stable industry -- The packaging industry is a particularly stable one because, no matter how the economy is doing there is always a need for containers to carry consumer products. With our long history, exceptional experience, and wide range of offerings we're the industry leader in this niche industry.
Strong culture -- We strive to create and sustain a great work environment in which we are able to achieve and exceed personal and professional goals. Our people focus on service and consistently drive for results. Our company works and lives by a set of core values which include integrity, service, passion and value add which are the roots of our success.
Industry recognition -- TricorBraun has won many national and international packaging awards recognizing excellent design, function, economy and sustainability
Excellent compensation -- in addition to a competitive salary and and yearly bonus potential, we offer comprehensive benefits in medical, dental, and vision insurance, a 401(k) plan with employer match, paid time off plus holidays, insurance, tuition reimbursement, and more.
TricorBraun is an equal opportunity employer and will consider all applications without regard to race, sex, age, color, religion, national origin, veteran status, disability, genetic information or any other characteristic protected by law.
We are proud to be an equal opportunity employer.