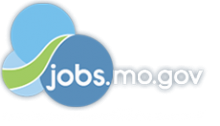 Job Information
Tri-County Mental Health Services

Human Resources Assistant

in

Kansas City

,

Missouri
Human Resources Assistant
Summary
Title: Human Resources Assistant
ID: 4561
Department: Human Resources
Salary Range: N/A
Employment Status: Full-time
Description
SUMMARY OF POSITION:
This position provides administrative support to the HR manager in HR functions including but not limited to; maintaining employee databases; bi-weekly payroll processing; maintenance of training database; onboarding processess; benefits processing; filing of records.
PRIMARY RESPONSIBILITIES:
Maintains a bi-weekly payroll system which includes inputting all payroll changes, issuing manual checks as needed, insuring time card and PTO request accuracy, and generating all necessary reports.

Assists new employees with training in various programs as needed.

Manages the new hire process, which includes but is not limited to, pre-employment screening, new hire paperwork, new hire orientation, and benefit enrollment.

Maintains personnel records and verifies employment requests.

Reviews and processes deposits for 403b matches & contributions, charity and benefit contributions, and HSA contributions as necessary.

Updates and maintains various spreadsheets including, but not limited to, training tracking, turnover, exit interviews, anniversaries, new hires, etc., and provides reports as needed to Managers.

Orders all necessary supplies for the HR dept.

Assists HR Director with annual benefit enrollment.

Is a member of and champions the company Wellness Program along with the HR Director.

Leads and/or participates in the execution of various company events such as wellness day, flu shots, book fairs, etc.

Answers employee inquiries and concerns in a timely and positive manner.

Maintains HR files and records according to the HR processes and procedures and federal and state guidelines.

Assists HR Director with overall operation of the HR department.

Maintains confidentiality, ethics and integrity of issues promoting trust and resolution.

Maintains confidentiality of all HR related information.

Performs other duties and/or tasks as assigned by the HR Manager as needed
MINIMUM QUALIFICATIONS (KNOWLEDGE, SKILLS, AND ABILITIES)
Education:
Bachelor's degree in Human Resources or Business preferred
Experience Required:
If no degree, 2-4 years of prior HR experience required, including processing of payroll.
Required Knowledge:
Knowledge gained through prior employment or education of employment law and practices, eg. FMLA, ADA, EEOC, etc.,

Knowledge of payroll processing and practices, as well as local, state, and federal guidelines surrounding payroll processing.

Knowledge and demonstrated use of HRIS and Payroll processing systems.

Excellent knowledge of Microsoft Office Systems, Adobe, and benefit vendor systems.
Skills/Abilities:
Ability to work independently with little supervision required.

Ability to remain calm while working under pressure in a busy enviroment.

Ability to maintain confidentiality related to sensitive company and employee information.

Thorough knowledge of HR principles and local/state/federal regulations.

Excellent ability to multi-task and prioritize work in a busy environment.

Exhibit extraoardinary discretion, confidentiality, and flexibility.