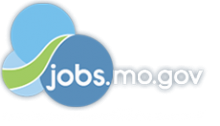 Job Information
Farm Production and Conservation (FPAC) Business Center

Human Resources Assistant

in

Kansas City

,

Missouri
Summary
This position is assigned to Farm Production and Conservation (FPAC) Business Center (BC), Human Resources Division, Workforce Operations Branch, Employee and Labor Relations. As a Human Resources Assistant, you will perform personnel management functions for an assigned functional or organizational area in one or more of the specialized personnel series or in work not covered by such series.
Responsibilities
Requirements
Conditions of Employment
null
Qualifications
Applicants must meet all qualifications and eligibility requirements by the 01/18/2021 of the announcement including time-in-grade restrictions, specialized experience and/or education, as defined above. Time in grade: Current federal employees applying for a promotion opportunity must meet time-in-grade (TIG) requirement of 52 weeks of service at the next lower grade level in the normal line of progression for the position being filled. (e.g. one year at the GS-06 grade level for consideration for the GS-07 grade level). Specialized Experience: To qualify for the GS-07 level, you must possess at least one year of specialized experience equivalent to the GS-06 level or higher in Federal service, or comparable experience not gained through Federal service. This experience must include experience that equipped the applicant with the particular knowledge, skills, and abilities to perform successfully the duties of the position, and that is typically in or related to the work of the position to be filled. Examples of specialized experience include: Under close supervision, applying knowledge of Federal personnel regulations, principles, policies, rules, and terminology to analyze a great variety of situations; Answer various personnel related inquiries; Resolve technical discrepancies; Make recommendations for the full range of personnel assistant functions in support of one or more specialty areas, and; Train lower graded employees. NOTE: There is education substitution for experience at the GS-07 grade level. For more information on the qualifications for this position, click here: https://www.opm.gov/policy-data-oversight/classification-qualifications/general-schedule-qualification-standards/#url=Group-Standards Experience refers to paid and unpaid experience, including volunteer work done through National Service programs (e.g., Peace Corps, AmeriCorps) and other organizations (e.g., professional; philanthropic; religious; spiritual; community, student, social). Volunteer work helps build critical competencies and can provide valuable training and experience that translates directly to paid employment. You will receive credit for all qualifying experience, including volunteer experience.
Education
null
Additional Information
null