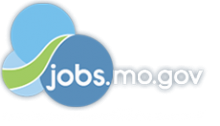 Job Information
H&R Block

Financial Analyst

in

KANSAS CITY

,

Missouri
376021BR
Title:
Financial Analyst
What you'll do... :
Start your career with H&R Block's Rotational Financial Analyst program. You will explore corporate finance career paths with the world's leader in tax preparation services. You will discover your career passions, as well as gain training and exposure in four key departments: Data Science & Analytics, Accounting, Internal Audit, and Financial Planning & Analysis. As an RFA, you will enhance your leadership skills, build your network, and drive business results. This is a full-time position, with permanent placement after the rotational program is complete.
This position is located at our corporate headquarters in Kansas City's Power & Light District. H&R Block offers competitive salary, bonus incentives, flexible time off and a casual work environment.
Leverage your education and skills to:
• Assist with the execution of various company-wide financial processes such as forecasting,modeling, business planning, and development of accounting policies
• Perform technical research on accounting and financial presentation issues
• Provide feedback and offer insights related to assumptions and structure of financial models and strategy
• Assist auditors in quarterly, year-end, planning, and other visits
• Manage the timing and processing of financial reports
• Analyze data and assist in the preparation of various financial statements
• Evaluate the year over year performance of new product strategy implementation through data analysis
• Monitor and evaluate trends and fluctuations of primary competitors, financials, and client data
• Other duties as assigned
Job ID:
376021BR
Address1:
ONE H&R BLOCK WAY
City:
KANSAS CITY
State:
Missouri
About H&R Block... :
We're here to live our purpose—to provide help and inspire confidence in our clients and communities everywhere. We take our work personally, because we know what it represents: Families and homes. Livelihoods and lives.
We've been true to that purpose since brothers Henry and Richard Bloch founded our company in 1955. Since then, we've grown to approximately 12,000 tax offices throughout the United States and around the world. When you join our team, you'll add to the momentum of a forward-thinking company—one that defined an industry and is now leading its transformation.
Employee Type:
Regular
What you'll bring to the team... :
• Bachelor's degree in Accounting, Finance, or related field
• General understanding of accounting and financial analysis principles
• Ability to work as part of a diverse team and independently
• Capacity to navigate and quickly learn financial programs and systems (e.g. Workday, Adaptive, TeamMate, PowerBi, Adobe, Microsoft Excel, and/or Looker)
• Highly motivated, organized, reliable, detailed-oriented, and willing to learn
• Strong oral, written, and interpersonal communication skills
• Ability to be effective and contribute in a fast-paced corporate environment
• Ability to identify underlying causes of financial or accounting issues and recommend appropriate corrective action
• GPA of 3.0 or above
Posting Title:
Rotational Financial Analyst
Job Family:
Financial Analysis