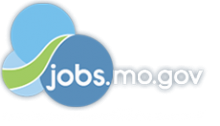 Job Information
H&R Block

Executive Assistant

in

KANSAS CITY

,

Missouri
393142BR
Title:
Executive Assistant
What you'll do... :
At H&R Block, your contributions will go far beyond any job description. When you join our team, you'll add to the momentum of a forward-thinking company—one that defined an industry and is now leading its transformation.
We're looking for an experienced Executive Assistant to support members of the U.S. Client Services & International Legal team at H&R Block headquarters. In this role, you'll be a masterful problem-solver and an organizing force given complex calendar management and our fast-paced environment. Additionally, the ideal candidate will have exceptional communication skills and will be resourceful in building relationships across the H&R Block organization.
Day to day, you'll…
Manage all calendar scheduling and meeting requests and organize all logistics for meetings and events.

Assist in the preparation of materials for meetings including obtaining information from various sources, compiling an agenda, assembling meeting documentation, recording meeting minutes and following-up on action items after the meeting.

Assist in the preparation of presentations and briefs for meetings, including the use of all PowerPoint functions.

Prepare, proofread, verify and assemble information for reports and compose correspondence to include handouts and presentation materials for various meetings/conferences.

Maintain confidential/sensitive files.

Coordinate travel arrangements, hotel reservations, meals, and various other aspects for travel.

Prepare and review expense reports for attorneys including compiling and maintaining supporting documents.

Assist with the tracking, management, and/or compliance documentation for attorney licensing requirements and professional affiliations.

Prioritize all incoming/outgoing communications and answer questions where possible related to office operations and established policies and procedures, all while maintaining confidentiality.

Contact key individuals inside and outside the Company to obtain or relay (either verbally or through written communication as appropriate) important information on a variety of issues.

Project manage all logistics for team off-sites and contribute to All Hands and Q&A preparation.

Coordinate and manage logistics and preparation for external speaking engagements.

Build cross-functional relationships with key partners in other departments.
Job ID:
393142BR
Address1:
ONE H&R BLOCK WAY
City:
KANSAS CITY
State:
Missouri
About H&R Block... :
We're here to live our purpose—to provide help and inspire confidence in our clients and communities everywhere. We take our work personally, because we know what it represents: Families and homes. Livelihoods and lives.
We've been true to that purpose since brothers Henry and Richard Bloch founded our company in 1955. Since then, we've grown to approximately 12,000 tax offices throughout the United States and around the world. When you join our team, you'll add to the momentum of a forward-thinking company—one that defined an industry and is now leading its transformation.
Employee Type:
Regular
It would be even better if you also had... :
Associates degree or some college or the equivalent through a combination of education and related work experience.

Experience managing, coaching, training and mentoring other executive assistants.
What you'll bring to the team... :
High School Diploma or equivalent.

5 years of direct calendar management, expense report management and travel logistics for one or more senior attorneys (or other senior executives), with at least one year supporting 2 or more senior attorneys (or other senior executives).

Proficiency with Microsoft Office Suite.

Demonstrated organizational and planning abilities; ability to handle multiple tasks and projects, managing details accurately and completely.

Effective oral, written and interpersonal communications skills.

Demonstrated ability to manage and protect confidential information
Posting Title:
Executive Assistant
Sponsored Job:
#hrbjob #LI-JM
Job Family:
Executive Admin