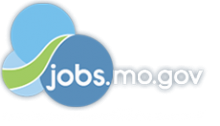 Job Information
Tri-County Mental Health Services

Executive Assistant - Finance

in

Kansas City

,

Missouri
Executive Assistant - Finance
Summary
Title: Executive Assistant - Finance
ID: 4590
Department: Financial Services
Salary Range: N/A
Employment Status: Full-time
Description
POSITION SUMMARY
Responsible for providing administrative support for the Chief Financial Officer (CFO). Primary responsibilities for supporting all departments that report to the CFO, including finance, billing, information technologies and facilities, as well as other clerical duties as assigned within the agency's overall operations.
ESSENTIAL DUTIES AND RESPONSIBILITIES
The essential functions include, but are not limited to the following:
Core Requirements
Provides administrative support for the CFO which may include:
• Project Management of assigned activities.
• Performs data entry and analysis as assigned.
• Takes and composes minutes for departmental and Board meetings as assigned.
• Copies and collates documents and meeting packets.
• Scans and electronically files accounting source documents and audit reports.
• Assists with filing, mailings, routine correspondence and record keeping when requested.
• Acts as a resource and/or facilitator for internal and external needs directed to CFO.
• Serves as a backup for the CEO Executive Assistant and telephone receptionist as needed.
• Demonstrates professional conduct and courtesy to peers, consumers and community as a representative of TCMHS.
• Performs other duties as assigned by CFO.
Finance Department Specific
• Assists with payment processing by compiling check and ACH information for mailing to the vendors.
• Processes credit card payments for non-consumer receipts. Maintains a registration log for special events.
• Assists in purchasing for the facilities department supporting the overall agency as well as the Clay Children's Fund staff needs.
• Assists with monitoring audits and inspection records.
• Assists with contract and policy updates and renewals.
• Maintain step by step user instructions for systems, Code 54 maps, and building floor plans.
• Sets up the phone system messages, trains administrative staff on functionality, and provides backup ticket troubleshooting as needed for the phone system.
• Manages Docusign and Sharepoint Intranet.
MINIMUM QUALIFICATIONS (KNOWLEDGE, SKILLS, AND ABILITIES)
Education/Certifications:
• High School Diploma or equivalent required.
• Associates or Bachelor's degree preferred.
Experience Required:
• 1+ to 3 years of position related experience required, working directly for a Director-level or above employee at a small to mid-sized organization.
Required Knowledge:
• Proven ability to manage multiple tasks while meeting various deadlines.
• Manage and execute tasks with a high understanding of confidentiality.
• Accreditations such as certified administrative professional (CAP) are preferred.
Skills/Abilities:
• Proficiency in Microsoft Office, including Outlook, Word, and Excel.
• Strong organizational and time management skills.
• Ability to multi-task and manage day to day activities of multiple individuals.
• Able to maintain an engaged, positive attitude in an ever-changing environment.
• Excellent customer service skills including oral and written communications skills to effectively interact with a wide variety of people.