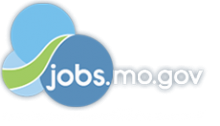 Job Information
Federal Reserve Bank

Examiner

in

Kansas City

,

Missouri
_Job Summary:_
As a member of the Credit and Risk Management (CRM) Department, you will directly contribute to the trust and confidence in the nation's financial system through challenging work assignments and rewarding professional experiences. We focus on personal development and growth, and reward high performance with increasingly complex assignments and promotional opportunities. We provide the opportunity for those who exhibit strong leadership skills to pursue a management career path.
The Federal Reserve Bank of Kansas City has supervisory and regulatory authority over a wide range of banking institutions and activities within the Tenth Federal Reserve District. CRM tracks the financial condition of all district institutions and places restrictions on those that pose certain risk to the safety of the financial system, provides credit to district institutions through fully collateralized discount window loans, and monitors the use of intraday credit in district institutions' Reserve Bank accounts. CRM is interviewing for a full-time examiner position, which will focus on monitoring financial conditions of district institutions as well as reviewing collateral pledged to the Discount Window. _ _ _ _ _Key Activities:_
• Conducting thorough analyses of quantitative and qualitative factors using multiple sources (e.g., examination reports) and tools to monitor the financial condition of all 10th district institutions in order to identify those that represent a credit risk to the Reserve Bank or the financial industry, and establish appropriate risk controls to protect the Federal Reserve. • Applying sound supervisory judgment to analyze subjective, technical, and/or financial matters to reach well-supported conclusions and recommendations to CRM officers. • Preparing written reports/summaries that effectively articulate analyses and corresponding conclusions regarding supervisory matters of institutions deemed a financial or credit risk. • Reviewing the acceptability of collateral and providing institutions with assistance in pledging collateral to the Discount Window. • Conducting inspections of institutions pledging loan collateral ensuring documentation and operational controls remain sound and consistent with program expectations. • Participates on department or System assignments by providing commentary on regulatory or industry issues, testing automated systems, analyzing data, and evaluating recommendations and implementation plans. • Fostering strong and collaborative relationships with external parties, including federal and state regulatory agencies, 10th district institutions, and Federal Reserve System and Board of Governor colleagues.
_Qualifications:_
• Bachelor's degree with emphasis in business, accounting, finance, or economics, or equivalent work experience. • Four to ten years of banking/industry experience. Active or dormant safety and soundness examiner commission, or equivalent industry-recognized certifications; may include individuals with significant and directly relevant experience working toward a commission or specialized certification and building supervisory perspective/experience. Preferably has obtained a safety and soundness examiner commission from a Federal Banking Agency. • Demonstrates proficiency in the Bank's defined core skills and elements of the Bank's leadership competencies, as necessary to perform routine-to- moderately complex supervisory activities, manage projects, and/or serve on committees. • Intermediate understanding of the banking industry and economic conditions. Demonstrates well-developed technical knowledge of supervisory disciplines is preferred. • Demonstrates balanced judgment, well-reasoned decision making, and ability to articulate complex matters to a variety of audiences desired. • Possesses experience and skill in independently managing multiple projects under changing priorities and within established deadlines. • Exhibits strong leadership, written and verbal communication, and customer service skills, and enjoys working in, and contributing to, a team environment desired. • Position may require limited travel of up to 10 percent.
In some cases, positions require access to confidential supervisory information, access to which is limited to ""Protected Individuals"" as defined by regulation of the Board of Governors of the Federal Reserve System, 12 CFR 268.205. Protected Individuals include, but are not limited to, U.S. citizens, U.S. nationals, and lawful permanent resident aliens (also known as ""green card holders"") who are eligible for and seeking United States citizenship within the requisite timeframes.
Follow us on LinkedIn, Twitter, and our YouTube channel - Kansas City Fed.
/We [Federal Reserve Bank of Kansas City] are committed to building a diverse workplace, and are continually striving to achieve this goal. As such, we provide equal employment opportunities regardless of race, color, religion, sex, gender identity and/or expression, national origin, age, disability, sexual orientation, or genetic information./
Organization: *Federal Reserve Bank of Kansas City
Title: Examiner
Location: MO-Kansas City
Requisition ID: 265553